Social Brain Building at Child Success Center

Think about how confusing the world would be if you were feeling disorganized, overwhelmed with sights and sounds, struggling to keep your body still, lacked awareness and perspective, and unable to successfully integrate with your peers. Without a system of organized processing to help manage all the components of any given environment, appropriate responses and adaption would be nearly impossible.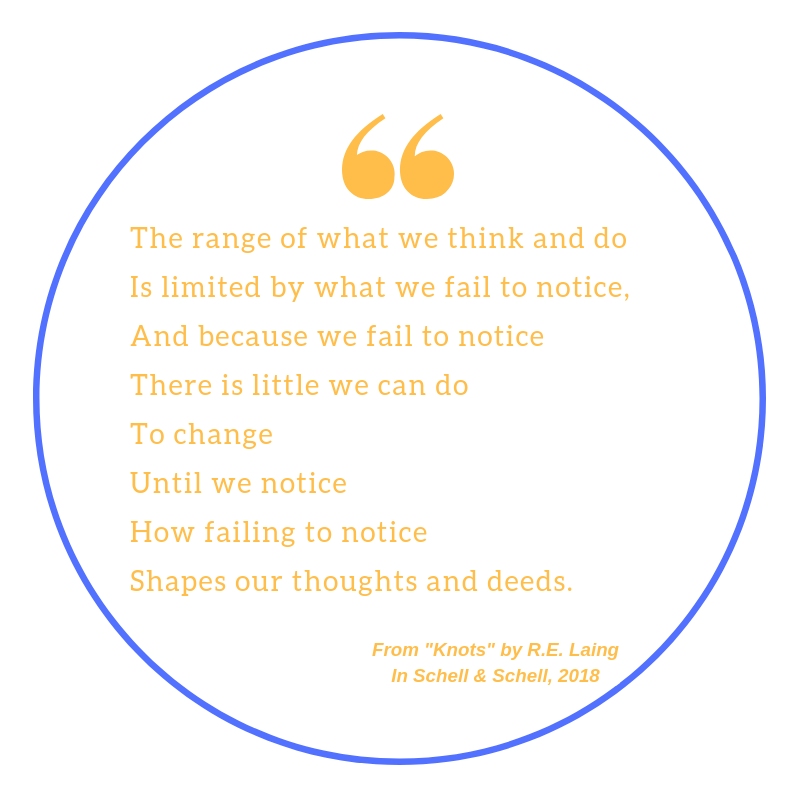 Social brain building is the development of the child's social emotional health, critical for interactions with others. This developmental process is not always inherent, and relies upon efficient self-regulation, sensory motor processing, executive function, two-way communication, (verbal and non-verbal), and the capacity to stay connected, in order to develop problem solving skills and a sense of "self" in relationships. The integration of all these processing systems enables a child to think of others, taking into consideration their thoughts, emotions and intentions, and react in an expected manner to build attachments rooted in joyful, trusting relationships.
---
When Does Social Learning Begin?
The journey to develop social engagement capacities for successful play, learning and relationship building begins in the pre-school years as children move from "me" driven play to a "we" driven play and learning environment.
"PRE-SCHOOL IS ALL ABOUT SOCIAL LEARNING"
– Melissa Idelson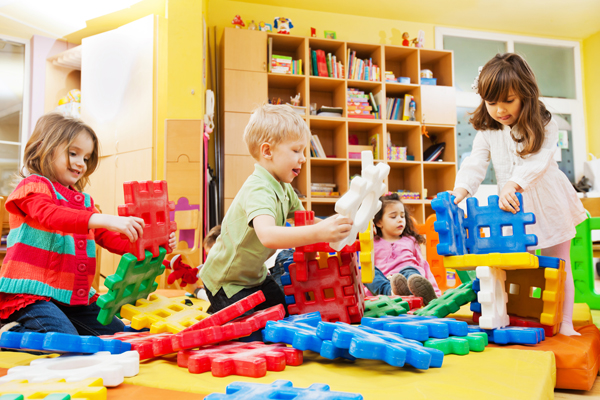 Children that are successful during unstructured and interactive free play have developed the social brain building skills to self-regulate, utilize social attention, access language, utilize their sensory and motor systems to engage in play and imitation, and integrate all these skills together in a timely manner for socially based executive function.
But for other children, social learning can be challenging, and it is during the pre-school period, that the first signs that a child may be struggling, can appear.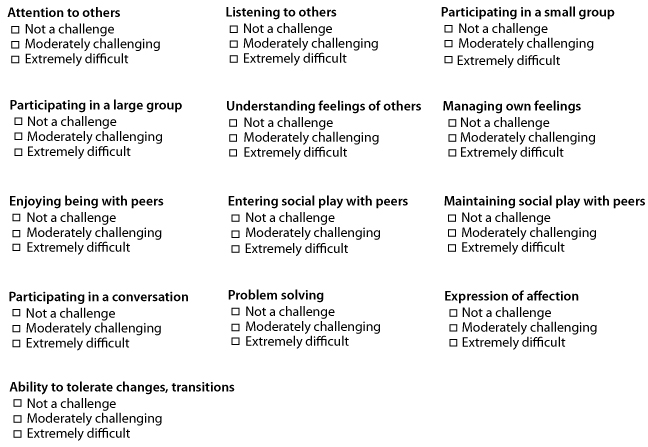 If you answered "moderately challenging" or "extremely difficult" to more than 2 of the above items, your child may be struggling with social brain building.
>click here for above check list
There are many reasons why a child's capacity for social emotional development can be impeded, resulting in behavioral challenges. Thinking socially relies heavily on foundations in development that regulate how the brain perceives and processes incoming sensory information, uses language to express their own ideas and understand those of others, and delivers a social response that is expected and connected, resulting in a positive social experience for all. If a child is challenged in any of these areas, negative social outcomes are likely to occur.
Children who exhibit socially challenging or unexpected behaviors, don't necessarily have a behavior problem, but more likely, a social learning challenge that is rooted in the development of social brain building capacities.
Understanding what is required of a child's social brain during free play indoors/outdoors, circle time, table top time, and play dates in different environments, is imperative to understanding the social learning skills they need to successfully navigate each situation. Observing a child's play allows us to assess their social brain building abilities.
---
Understanding the Building Blocks of a Social Brain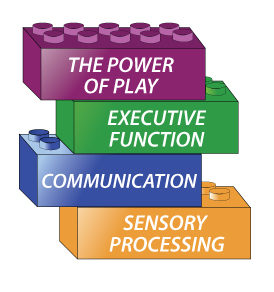 Sensory Processing: The ability to receive information via the senses, then process, organize, regulate and use it to participate in everyday activities, including social interactions. When challenged with sensory processing, a child can become easily frustrated and overwhelmed within his daily environments of home, school and social settings.
Communication: Social attention and intention. Before a child can use language to share thoughts and ideas, he/she must use their eyes to observe and make sense non-verbal cues received. Social thinking entails the development and use of whole body 2-way verbal and non-verbal communication, including joint attention and joint intention. A child needs to be able to express feelings, desires and intentions using words. Children who struggle with attention, regulation, expressing themselves with words, and using nonverbal and spoken language to share in circles of communication, will struggle with building friendships and being part of a group plan.
Executive Function: The ability to organize perception, thoughts, emotions, actions and resources within the "group thinker" cultures of home and school. >click here for details on Executive Function
The Power of Play: Understanding the level of a child's sensory motor development and what is required of a child's social brain during free play indoors, outdoors, circle time, table top time, and play dates in different environments, is imperative to understanding the social learning skills they need to successfully navigate each situation. Play provides opportunity to build reciprocal exchanges and relationships while learning to empathize, relate and respond to other peoples thoughts and ideas, and share feelings and emotions.
Play is a job of childhood and essential to academic and social learning.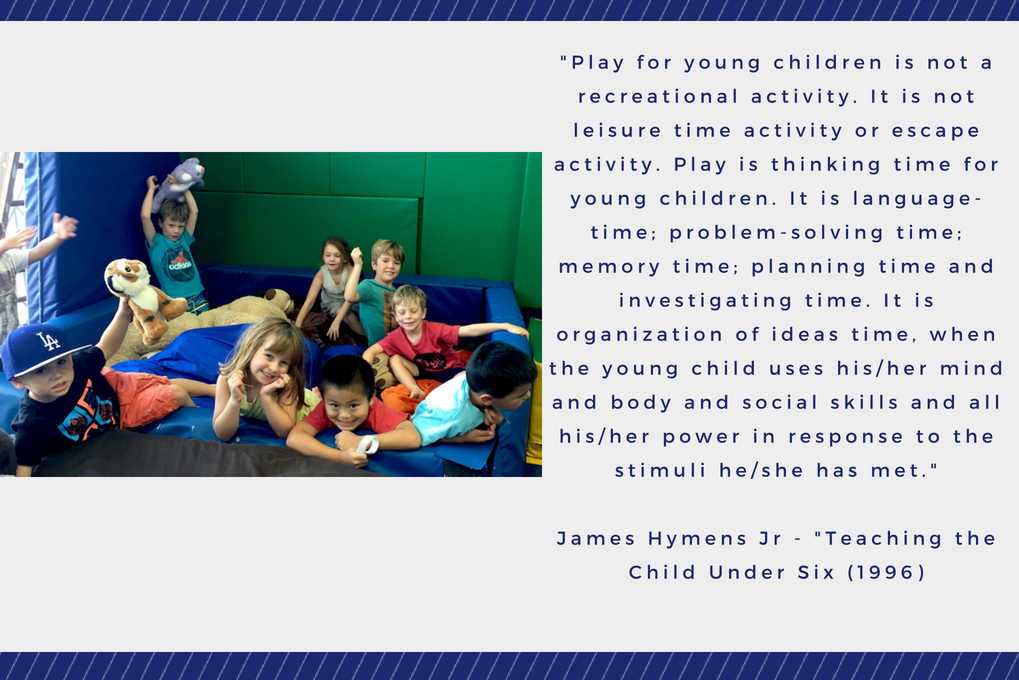 Play is the foundation for developing narrative and storytelling skills.
>Learn more about the different levels of play (article coming soon)
---
How Child Success Center can help a child who is unable to participate in play or receive joy from a shared experience?
Children who struggle to learn and play as part of a group can benefit from a team of supportive adults trained in how to help them access social learning. This team, including teachers, occupational therapists, speech and language therapists, psychologists and parents, working together, can identify why a child is struggling and create a plan of therapy and support that will help a child build a solid foundation for social development.
Social brain building for each child requires a clear blue print. Often a Speech and Language and Occupational Therapist, well versed in social brain building can help identify the root issues of the behaviors observed. Once a child is assessed and it is determined why a child is struggling, then supports can be set up to enable the child to experience successful social experiences, rather than developing protective mechanisms and socially challenging behaviors.
Children develop social brain building skills by being supported with the "just right" challenges and in making adaptive responses that are socially successful. If a child is thrust into a social environment or social skills program that is beyond their abilities, chances are they will struggle to interact appropriately and will receive negative feedback, which in turn can lead to anger, frustration and disappointment or avoidance for all involved.
At Child Success Center, once we have a clear understanding of a child's "brain building" level, we will develop an individualized program that may include occupational therapy in a collaborative environment, playing side by side and then peer to peer. It may also include work with a speech therapist, one on one and matched with a peer, to develop verbal and non-verbal communication skills. When ready for "group thinking", the Child Success Center Friendship Club offers a child opportunities to strengthen his/her capacities to think and act socially within the dynamics of a group setting.
Social Brain Building at Child Success Center is a blend of theory and practice of multiple highly regarded therapeutic platforms, including FloorTime®, Sensory Integration and Social Thinking® (Attributed to Michelle Garcia Winner as creator of the Social Thinking Methodology).  These programs are designed to provide the child with the opportunities to experience interactions with others that result in positive and negative outcomes in a fun, play-based, supportive and compassionate environment. These opportunities help bridge the gap for the child and help him build the foundation needed to move to higher learning. Children will learn:
how their own social mind works
why they and others react or respond the way they do
how their behavior affects the way others perceive them
how the perception or response of others affects their own emotions and responses
social problem solving
how to effectively and appropriately self-advocate
to monitor body language, theirs and others
to deal with uncomfortable or unfamiliar situations and regulate big emotion
An in-depth intake call by a licensed professional is the first step in assessing if there are underlying processing challenges in areas such as speech and language, sensory motor processing, attention and memory, and emotional regulation. Once an assessment has determined the root of a child's social struggles, and depending on the child's age, a recommendation is made for the "right fit" treatment plan that best fits the needs of the individual child and the family.
For many children this support generally occurs in a center-based setting outside of their natural environment. However, while center-based support is often a critical first step, a child's therapy may be complimented by team facilitated support of social interactions and relationship development in the child's school environment – an environment that is highly complex, ever changing and requires the integration of all social brain building capacities for the child to find joy and be actively engaged.
Observing a child in his daily environment of work and play allows the team of teachers and therapists to analyze a child's ability to play and learn as part of a group, and play and learn in peer-to-peer interactions. Areas of struggle may be evident in joint attention/intention, behavior, social interaction, communication, regulation and play.
>Learn more about on-site classroom observation and support 
___________________________________________

If a child is exhibiting challenges in any of the areas of social brain building, and an understanding of the child's "brain building" level has been attained through professional assessment, then suggestions for therapeutic Social Brain Building options available to the family can be presented.
OPTIONS MAY INCLUDE:
Individualized school-based occupational & speech therapy – Supports and facilitates social brain building in a collaborative environment, playing side-by-side and then peer-to-peer. It may also include work with a speech therapist, one-on-one and matched with a peer, to develop the communication skills necessary to support imaginative play, higher level social problem solving and the ability to communicate thoughts and feelings using rich language. >Social Brain Building Support for Preschools
Center-based individualized occupational & speech therapy
Center-based paired peer-to-peer learning support – Focus is  on improving a child's underlying language skills – skills necessary to foster relationships and to develop appropriate social skills. Two children who have been matched for optimal outcome success, will work with a speech/language pathologist specialized in treating children with pragmatic language and social skills difficulties. Children are paired based on their interests, language abilities and current therapeutic speech and language goals. Each session is driven by a lesson plan consisting of motivating activities designed to improve social communication skills while engaging in relationship building. Sessions will include work on:

Using "whole body" listening to improve attention and listening
Initiating and maintaining conversations
Nonverbal communication during conversation
Perspective taking
Improving self-confidence
Understanding and expressing feelings
Social flexibility
Self-regulation

Friendship Club –Small group of 4-6 children matched for group social skill building needs, utilizing Social Thinking® (Attributed to Michelle Garcia Winner as creator of the Social Thinking Methodology) curriculum and supporting inside out social emotional development.                 > Click to learn more about Friendship Club and session dates
Parent support – family support is critical to long term success for a child, and is provided by the CSC marriage and family counselor.
Social Brain Building Summer Camp Child Success Center's Melissa Idelson and her team of skilled therapists have collaborated with learning specialist, Kelly Priest, to develop a play-based, summer enrichment camp, designed to boost social-emotional learning.Campers will use their imagination to build their "campsite" in the CSC sensory gym and problem solve camp themed scenarios, while having fun building dynamic social skills that will prepare them for successful relationships in 1st grade…and life. 

>

click for details
Kindergarten Enrichment Camp – To prepare kids for their new challenges, Child Success Center offers Kindergarten Enrichment Camp every summer. The camp not only teaches and prepares children for kindergarten, but they have a blast, too! >click here for details

Next Steps to Your Child's Social Learning Success
A child that is comfortable with his peers will be a happy child with a desire to go to school, learn and participate in the social groups and team play, so critical to early childhood learning and development.
To determine your child's needs and which social learning opportunities he would benefit most from, please call Child Success Center to set up an assessment with one of our therapists.

Call 310.899.9597 today to set up appointment.
 *** These services and professionals, are not affiliated with, nor reviewed, approved, or endorsed by Michelle Garcia Winner and Think Social Publishing, Inc.