Our Services: Occupational, Speech, Educational, Behavioral & Physical Therapy
What We Do and How We Do It
Child Success Center® provides pediatric therapy in a fun, supportive and emotionally safe environment. A successful child is a happy child, and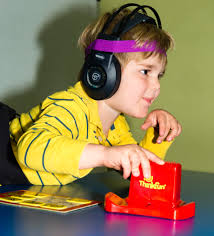 helping your child learn how to be successful is what we do. We take measures to ensure that children and families feel comfortable and secure in order to facilitate the best learning, whether it is motor, sensory, academic or language skills they are working on.
We understand that development and learning challenges are multi-faceted. Our comprehensive assessment process evaluates the whole child and treatment plans take into consideration the unique situation of each family.
Child Success Center has gathered an outstanding staff of highly qualified and compassionate therapists to provide pediatric Speech and Language, Occupational and Educational therapy under one roof, thus creating a multi-disciplinary team approach to working with your child. Our therapists target multiple areas of the brain to strengthen neurological connections and pathways to help your child have more efficient processing.
We invite you to read more about our programs and look forward to helping guide your child through early development and supporting his learning process in the elementary and middle school years. Our ultimate goal is for your
child to be successful in attaining and retaining skills and information, to develop confidence and to feel great about learning!
We recognize and appreciate each child's unique potential to do great things and our goal is to help them realize that potential and achieve both personal and academic success.
Please call 310.899.9597 for further information.