Educational Therapy Parents Learning Center
Here are a few links to help you get started. Visit our Resources section for a complete library of information, tools and professional services.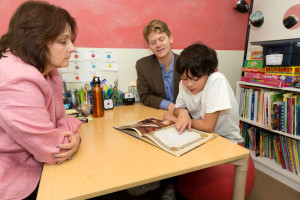 >Association of Educational Therapists
>Learning Disabilities (LD) Online
>Children and Adults with Attention-Deficit, Hyperactivity Disorder (CHADD)
>International Dyslexia Association
>National Center for Learning Disabilities
>Learning Disabilities Association of America
>Warning Signs of Dyslexia
>Pyramid of Learning
Books Discussing Educational Therapy
Driven to Distraction and Delivered from Distraction, both Edward Hallowell
Myth of Laziness, Mel Levine
The Clinical Practice of Educational Therapy, edited by Maxine Ficksman and Jane Adelizzi
The Dyslexic Advantage, Eide, Brock & Fernette, 2012
Organizing the Disorganized Child: Simple Strategies to Succeed in School, Kutscher, Martin and Moran, Marcella, 2009.
Smart but Scattered: The Revolutionary "Executive Skills" Approach to Helping Kids Reach Their Potential Dawson, Peg and Guare, Richard, 2009.
To learn more about Educational Therapy, see our Educational Therapy Resources section.