Behavior Therapy
Early Intervention Behavior Support
Research shows that young children are in a "critical period" when their learning capacity is at its peak potential for growth across all developmental domains. Therefore, early intervention behavior therapy has been proven to be extremely important to promote positive outcomes that impact future development, learning, and success.
This program is for children ages 18 months-6 years old who may be demonstrating developmental delays or may need more explicit teaching to develop prerequisite skills (i.e., responding to name, requesting wants and needs, sitting and attending to an activity, following instructions…etc.) to be successful in a school environment or to improve home life. Programming will be founded on the principles of applied behavior analysis (ABA), specifically elements of Pivotal Response Teaching (PRT), to teach children "pivotal behaviors" such as motivation, initiation, and self-regulation using a naturalistic and play-based approach.
---
Discovering the "WHY" Behind a Child's Challenging Behaviors
Early intervention behavior support at Child Success Center is a blended therapeutic approach, with our team of behavior specialists working collaboratively to gain insight into the root or "why" of a child's challenging behavior. With this knowledge, the team can create and implement a multi-modal therapeutic plan with the imperative goal of promoting positive behavioral change.
Behavior Therapy Benefits
A child's problematic behavior may, in actuality, be the resulting reaction to any number of unseen factors. Our therapists work closely with family members to help determine what lies beneath the surface of the behavior, including a variety of sensory, social emotional, environmental, and physical issues.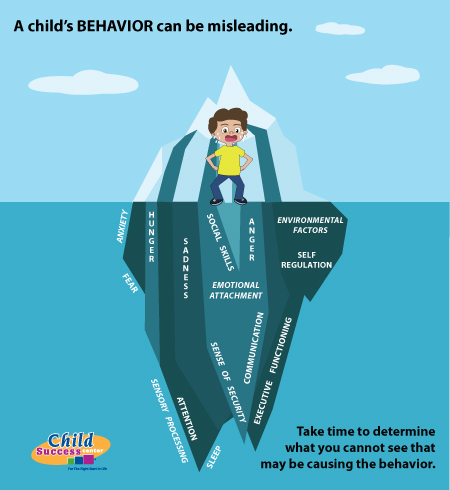 Individualized behavioral therapy programs will then be created to remediate the underlying issues and to teach children different methods of responding to situations and stimuli in a more appropriate manner.  The use of  positive reinforcement, and the implementation of research based, structured token economy programs are the featured tools when working behaviorally with children and families. Therapists create a safe and structured environment, and often use play to help your child learn and practice appropriate communication tools and behaviors to get what they want in a positive manner.
A common misconception of behavioral therapy is that you are "training" your child, and this is not the case. Often times social interactions that we find easy, are difficult to children with sensory, attention, or emotional challenges. When something is difficult, there is little motivation to continue to do a difficult task unless there is some pay off. Behavior therapy creates an external motivation, which is often times a reward system in order to motivate children to stick with difficult tasks, join uncomfortable social situations, or follow directions/rules. In simple terms- we are creating a paycheck for your child so they will practice doing the things we are asking of them. If you were wondering why your child needs a paycheck, then an informational meeting about behavior therapy would be a great first step for you and your family.
---
CDC Recommends Behavior Therapy as First Line of Treatment for Young Children with ADHD

---
Behavioral Therapy Process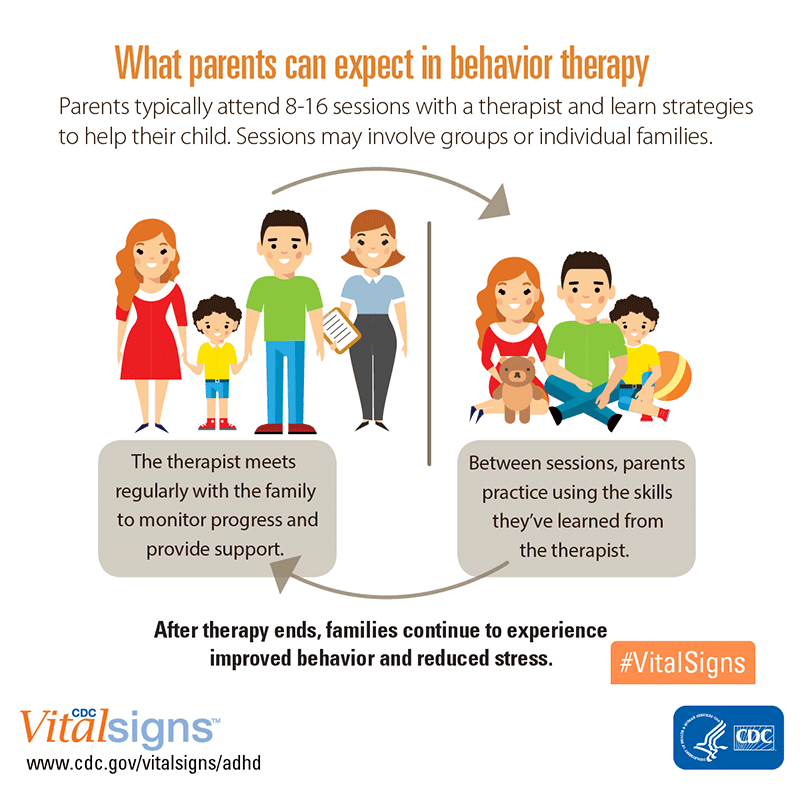 When beginning to work behaviorally with families, our team begins with meeting the parents to gain an understanding of family dynamics and expectations, and to provide parents with information about behavior therapy and how it will be implemented within the family lifestyle.
Families should be prepared and willing to collaborate in the use of positive reinforcement, implement prompting strategies, collect data, be active participants both within and outside of sessions, and potentially change routines in order to accommodate and support behavior therapy in their homes.
Working with families to identify their values and goals and ensuring that each individual family member is supported and heard, is of the utmost importance to our team.
After an initial 1-hour Behavioral Assessment, the therapist will create a behavior intervention plan. The format of this therapy program will be individualized based on the unique needs and goals of each child/family, and may include a variety of formats.  (see below)
---
Due to the advanced practice training of our behavioral therapy team, your child may benefit from participation in a combination of behavior supports that may include: 
Applied Behavior Analysis (ABA)
DIRFloortime® – an intervention that uses the power of relationships and human connections to promote the development of the capacities for self-regulation, engagement, communication, shared social problem solving, and creative, organized, and reflective thinking and reasoning.
Behavioral support with a 1-on-1 shadow in school
Family therapy
Friendship Club – peer to peer (How to make my first best friend)
Social Brain Building – the development of the child's social emotional health, critical for interactions with others.
---
Applied Behavior Analysis (ABA)
ABA is an evidence based treatment approach. It is often used to support children who struggle with behaviors that directly impact their ability to successfully build relationships and participate in development and learning opportunities at home and school.   
This approach seeks to identify the antecedent and the consequences of behaviors through the analysis and observation of the behaviors seen in a child, before, during and after a challenging interaction. 
ABA therapy at Child Success Center takes a blended approach, where the therapist works actively to gain insight into the root or "why" of a child's challenging behavior. Our clinicians work collaboratively to support children in accessing development and learning, and skill acquisition, with the imperative goal that a behavioral approach promote positive behavior change. 
A Board-Certified Behavior Analyst (BCBA) is a practitioner in the field of applied behavior analysis who creates, implements, and supervises individualized behavior intervention plans for children. The Behavior Analyst's role at CSC is to collaborate with the child's occupational therapists, speech therapists, and other service providers to create and implement a holistic treatment plan that takes into account the child's unique sensory processing and language processing needs. CSC service providers, parents, and significant members of the child's life work as a team to integrate a variety of effective therapeutic strategies, thereby promoting consistent implementation and ensuring the best possible outcomes for the family.
---
Child Success Center's Shadow Program
A child struggling with communicating his/her wants and needs, or having difficulty following directions, attending to class routines or activities, staying on task, or engaging in social interactions, might manifest these struggles as challenging behaviors. For a child to access the learning and social opportunities school or home has to offer and to be successful, they may benefit from receiving direct behavioral support in school by way of a shadow.
Who and what is a "shadow"?
A shadow is a type of educational assistant that provides individualized direct support to a student within the classroom environment. A shadow provided by Child Success Center is a highly trained, certified or licensed professional. This high level of training, supervision and support enables the shadow to modify intervention at a moment's notice, as required by the child in any given situation.
What does a "shadow" do?
A shadow collaborates with families and teachers to identify areas where intervention and growth are required. The shadow will learn all they can about why a child is struggling. It is imperative to understand the root of behavior and to choose the modality and therapeutic intervention that best fits the child and family's needs. After gaining an understanding about the child's processing and language/communication processing capacities (strengths and challenges), they will collaborate with a multidisciplinary team, including CSC's occupational therapists, speech therapists,  educational therapists and family counselors, to build a plan that provides the "just right challenge" to meet each child's specific needs, within their school environment. The shadow is able to grade and adapt the child's environment to accommodate different activities, giving the child the opportunity for successful learning and play interactions. A shadow also works with teachers and school staff to bring behavioral intervention strategies to the child within the classroom to help them be successful in that environment, rather than remove the child from the classroom to change their behavior.
What makes a good "shadow"?
A good shadow…
Uses the least intrusive prompting and intervention necessary for the child to be successful, and has a plan to phase out prompting and support to promote the child's independence.

 

Works with families to generalize skills and behavior plans to the home and community settings (outside of direct sessions with the shadow).

 

Captures and contrives opportunities for the child to communicate, participate, play, and socialize with others.

 

Blends in with the class routines so as not to isolate the child, promoting the child's inclusion within the classroom.
Works to bring behavioral intervention strategies to the child within the classroom to help them be successful in that environment, rather than remove the child from the classroom to change their behavior.
Wants to put herself out of a job! (Makes the child and staff so successful in the classroom that with time, her support is no longer needed).
---
Our Behavioral Therapy/Shadow Team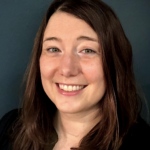 Patty Ramsey, M.A., CA LMFT (99030), has been working with children and families in both school and home settings for the past 10 years. She received her BA in Psychology from UC Irvine, and her training in Behavior Therapy and Cognitive Behavior Therapy at UCI Irvine's Child Development School- a school for students with ADHD and other behavioral difficulties. She has worked in schools as a 1:1 behavior aide, and as a preschool teacher, and continues to consult with schools in the community in order to help with teacher training in classroom management.
Patty specializes in working with children ages 4-14 who are having difficulties with attention, being flexible with changes in routine, managing their emotions, reading verbal and non-verbal social cues, following directions and/or expected social rules, accepting responsibility for their actions or consequences, and/or are experiencing anxiety in social circumstances. She helps children and their families identify difficulties in communication, manage realistic expectations, and create a therapeutic home behavior program that supports family's goals for growth.
Patty can also work as a case manager or consultant to families that are already engaged in therapies. Sometimes getting everyone on the same page and getting the same information becomes difficult and time consuming. Patty has years of experience working with teacher, doctors, occupational therapists, speech therapists, and therapeutic teams. She can act as a point person when team collaboration is necessary.
---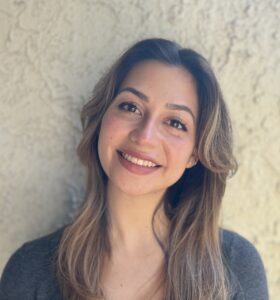 Stephanie, BCBA, has been implementing play-based therapy utilizing a naturalistic approach with children diagnosed with Autism Spectrum Disorder and other related disorders, for over 8 years. She has practiced Applied Behavior Analysis (ABA) across various settings including hospitals, learning clinics, homes, schools, social skills groups, and out in the community. Stephanie received her Bachelor's Degree in Psychology with a minor in Education – Teacher Preparation from UC Santa Barbara, and a Master's Degree in Applied Behavior Analysis (ABA) from the University of Washington. She further developed her skill set while working at Seattle Children's Hospital, implementing behavioral and skill development programs for children with various abilities and medical needs. She is passionate about practicing ABA using a multi-disciplinary approach to effectively address the individual needs of children and families.
Stephanie specializes in providing training and support to parents and caregivers on how to implement behavioral strategies within their daily routines. She believes the best way for children to learn is while having fun and through play. Stephanie's goal is to create opportunities for children to interact and create meaningful relationships with others through positive and strength-based strategies.
---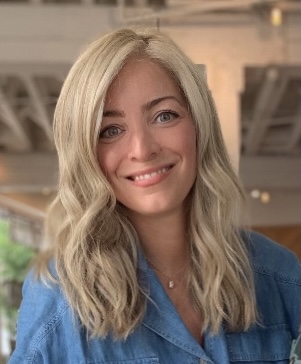 Katie is a behavior therapist with 17 years of experience working with children and young adults in public and private schools, in-home and center-based services. She has also traveled internationally providing transition services for families. Katie was filmed for an educational website as an online instructor demonstrating best practices across a variety of skill objectives. She has facilitated social skills groups, worked with adaptive sports programs, and has volunteered her time in the Sloan Kettering Hospital Child Life department. She is trained in Person Centered Planning, Facilitated Social Inclusion and has extensive training with AAC devices. 
Additionally, Katie has BA from UCONN, is a mindfulness meditation teacher and has completed coursework in Horticultural Therapy. 
Katie enjoys working in a multidisciplinary environment collaborating with families and coworkers to provide the best treatment and individualized support.
---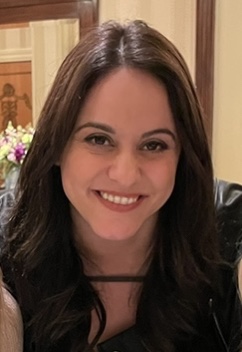 Nas is an associate MFT and has over 10 years of experience in early childhood development. She received her BA in Cognitive Science/Psychology from UC Irvine, and a Master of Arts in Counseling Psychology with an emphasis on Marriage and Family Therapy. She has experience working in school settings as a Behavior Specialist and an Intensive Behavior Interventionist, helping students with special needs and behavioral challenges including, but not limited to, ADHD, Oppositional Defiant Disorder, and Autism Spectrum Disorder. She also earned her practicum hours as an Emotionally-Related Mental Health Services Specialist, working in a public school district, where she taught social skills to classrooms, assisted with IEP's, and offered individual therapy to students with social and behavioral challenges in academic settings. She currently does academic tutoring with elementary aged students, while assisting them with following directions, staying on task, regulating emotions during difficult assignments, and teaching them coping strategies. Nas has a passion for working with children and adolescents, supporting them as they strive to reach their personal goals. 
---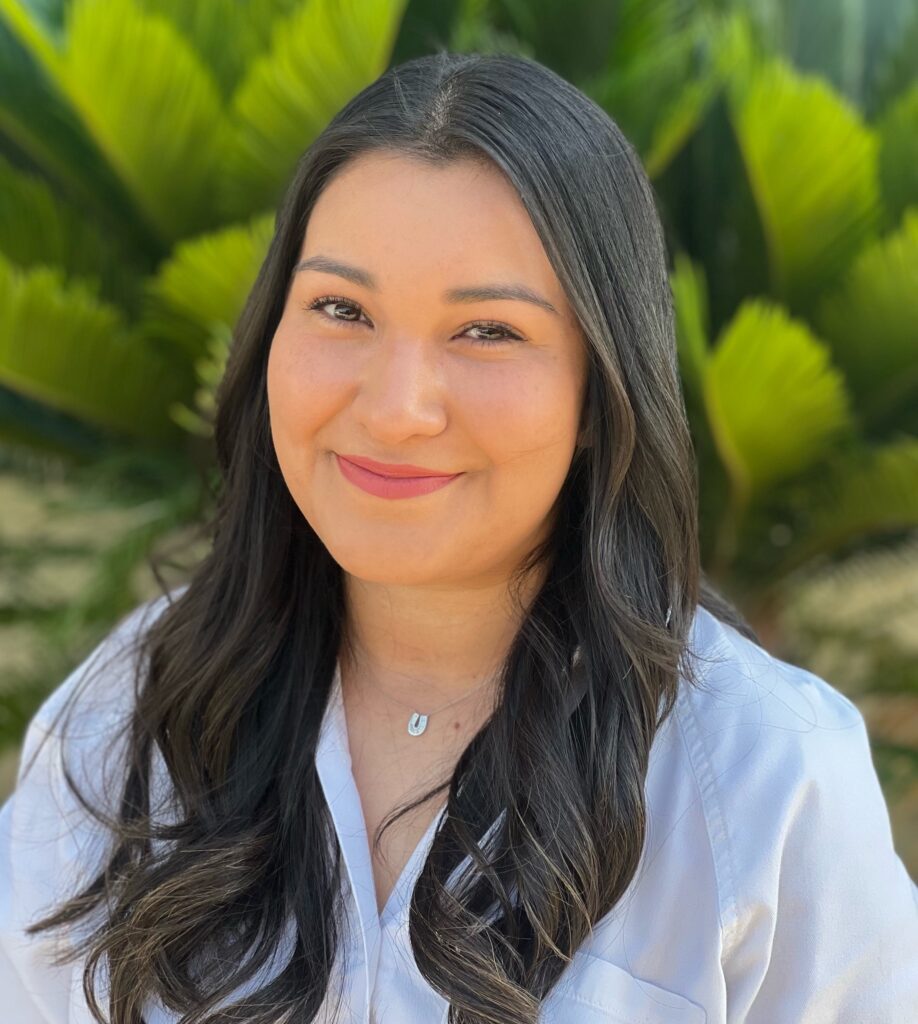 Ariana – Behavior Analyst, has been working with children with Autism Spectrum Disorder and other developmental disabilities since 2010. She has been conducting Applied Behavior Analysis (ABA) services within various community settings, including clinics, homes, and schools. Ariana received her B.A. in Psychology and Sociology from the Concordia University of Irvine while she worked as Behavior Consultant with children ages 2-18. She then received her Master's Degree in Applied Behavior Analysis (ABA) with an emphasis in Autism Spectrum Disorder from the Ball State University where she completed her experience working within the classroom and home settings, social groups, and learning centers. She has been implementing, creating, and supervising behavior intervention plans for individuals with Autism for the past 5 years.
Ariana specializes in early intervention services as well as parent training for Applied Behavior Analysis therapy for children ages 2-18. She is extremely passionate about working with children, families, and other service providers to provide effective, evidence-based behavior interventions to increase functional skills while decreasing behaviors that present safety concerns, barriers to learning, and interfere with a  child's potential to achieve successful social and adaptive outcomes in their natural environment. Ariana's passion is to empower, enrich, create meaningful change, and increase the quality of life for children and their families.
---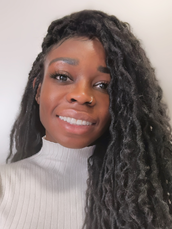 Natasha is a highly motivated behavioral health technician skilled in ABA implementation. She graduated from the University of Arizona with a Bachelor's Degree in Psychology and is currently working on obtaining a Masters in Clinical Psychology, with the goal of becoming an LMFT and LPCC.
She is experienced with providing ABA therapy to individuals aged 2-21 with varying developmental disabilities, with the goal to increase behaviors that are helpful and decrease behaviors that are harmful or affect learning. She excels in her ability to collaborate with families and providers to ensure exceptional whole child care.
---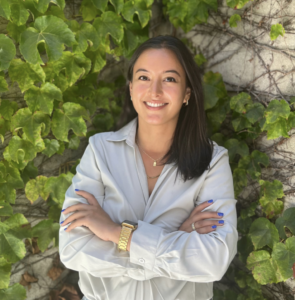 Chanti has been practicing Applied Behavior Analysis (ABA) in both the public and private sectors for close to 4 years, and is currently working towards earning her Masters of Arts in Marriage & Family Therapy. She found inspiration to pursue Marriage and Family counseling during her undergraduate studies at Westmont College in Santa Barbara, CA, where she received her BA in Psychology. She has worked with children as a behavior technician in Los Angeles County, and as a trauma-informed and culturally-affirming therapist for adults and families. Her enthusiasm about her ongoing education and her work with children and families is a tremendous asset to our Behavior Therapy team!
---
---
Call the Child Success Center – 310.899.9597 for more information.
Additional Behavioral Therapy Resources