Educational Therapy Process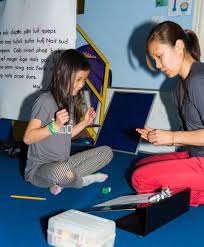 All intervention is one-to-one and individualized to each child's specific needs. At Child Success Center®, we work closely with parents, teachers, and other therapeutic professionals to implement the most comprehensive and effective program of therapies . By working as a team, your child is afforded the greatest opportunity for progress and development.
After the assessment and record review, a program will be recommended. The recommended program will include individual interventions designed to remediate areas of challenge in regard to learning, as well as help the child to begin to learn about his or her unique learning style. As the child begins to become aware of his strengths, he can begin to utilize them in strengthening areas of challenge.
This is an ongoing process which can last anywhere from 3 months to several years. Areas of intervention can include, but are not limited to reading, writing, mathematics, communication and language skills, processing skills, and executive functioning skills. Following the assessment or records review, a program will be recommended if appropriate. For many students the program will be designed in 2 phases.
Phase 1: Processing Skills and Executive Function
Phase I will be working mainly on processing skills (such as memory, attention, visual and auditory processing, phonemic awareness, language) and executive function (organization, planning, strategies for thinking with information, reasoning). This prepares the brain for academic skills and helps the student to be a more efficient learner.
>Click here for further information on Executive Function
Phase 2: Academic Skills
The majority of our students will need to continue into Phase II, which will generally include basic academic skills development (such as reading, spelling, math, and writing), study skills, communication and language skills, and /or comprehension.