Dyslexia
Understanding Dyslexia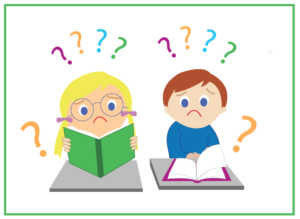 For some, the word "dyslexia" can be scary.  Parents fear that if their child is labeled as dyslexic, their lives will change dramatically or, even worse, that their child will be viewed as "unteachable" or "stupid."  There is nothing further from the truth. What is Dyslexia?
What is Dyslexia?
We know that dyslexia is neurological – a problem existing in the brain that affects reading and spelling development.  It can also sometimes affect writing and language production. Dyslexia affects up to 1 in 10 people of any level of intelligence,  but the experience of dyslexia isn't always the same. This short TEDEd video by Kelli Sandman-Hurley explains dyslexia and what it looks like to the people it challenges.
How is Dyslexia treated? Can it be cured?
Dyslexia is a life-long disorder – early diagnosis is crucial so a child can begin to receive the intervention therapy needed to help him/her meet the challenges ahead.
Children with dyslexia need systematic intensive reading intervention.  They need to learn how to process information more fluently to help them express themselves more coherently in both speech and writing.
The diagnosis may be the first time a parent realizes the seriousness of the problem, but the child has known something is different for a long time.  Therefore, it is equally important that the parents be prepared for the possibility of emotional issues that will need to be dealt with by a professional.  Building self-esteem and self-awareness is part of learning how to deal with dyslexia.
What Can You Do?
If you suspect that your child has dyslexia or has been recently diagnosed, remediation is the next step. At Child Success Center, we offer individualized Educational Therapy to help your child find success.  We use results driven reading programs like Lindamood Bell, Wilson, and Orton Gillingham to create personalized intervention strategies for each child. We also tackle processing, fluency, writing, and emotional well-being. Our goal is to work as a team with your family, your child's teachers, and other professionals to give your child a positive learning experience. Our intensive Spark program has proven to help students gain one grade level in reading in just six weeks!
_______________________________________________________________________________
What are some early indicators of Dyslexia?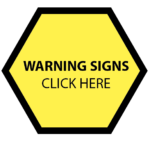 It is a myth that the only determining factor of dyslexia is letter reversal (the most pronounced being "b" and "d"). While children diagnosed as dyslexic can reverse their "b's" and "d's" and their "p's" and "q's," there are many other elements of this diagnosis.
A child has trouble with learning to read. They cannot remember their letters or the letters and the sounds that they make.  Or a child might be able to remember the letter sounds but cannot progress past having to sound out every three letter word.  For example, when a child begins reading, they have to sound out letter by letter each sound in the words "cat," "map," and "bat" before pronouncing the whole word.  Lastly, a child might be introduced to sight words (words that cannot be sounded out) and has trouble remembering them.
A child might have trouble with the phonology. Phonology is the sounds of language.  When presented with a word consisting of two or more syllables, a child might reverse the syllables when trying to pronounce the word or give up and guess.
A child might have been slow to talk, and then when the child did start talking, she commonly mispronounced words. These children might also find rhyming challenging or might not be able to distinguish words that rhyme.
A child might reach some of their milestones later than other children. Some of these include crawling, walking, and riding a bike.
A child can have trouble with spelling. This child might spell the same word a multitude of ways or spell it right once and then different ways on the same page.  The child might also know how to spell a word correctly one day and forget the next day.
A child can have trouble concentrating. Learning can be exhausting and homework appears to be the worst punishment ever afflicted on the child.
A child can have trouble with the sequencing of ideas. He might forget the middle part of directions or have trouble telling jokes or stories.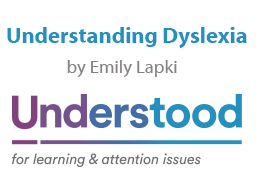 How is Dyslexia Identified?
Screening for dyslexia should be done by a qualified professional. Teachers, learning specialists, and educational therapists can serve as initial identifiers.  There are several formal assessments that an educational psychologist or neuro-psychologist can do in order to diagnose dyslexia.  A diagnostic study can help to identify factors that indicate a learning challenge or disability. If a child is diagnosed with dyslexia, it is possible he may also have other learning challenges or disabilities. Attention Deficit is a disorder that is often  found simultaneously with dyslexia.  Children with dyslexia can also have math challenges.  The only way to know for sure is to seek help from a qualified professional.
Our CSC team of educational therapists are here to help you and your child demystify the world of dyslexia!
Dyslexia Fact Sheets (printable) 
Books on Dyslexia
–Taking Dyslexia to School by Lauren Moynihan
–I have Dyslexia: What does that mean? by Shelley Ball
–You're Smarter than you think: A kid's guide to multiple intelligences by Thomas Armstrong, PhD
–Your Fantastic Elastic Brain by JoAnn Deak, PhD
–"If you're so smart, how come you can't spell Mississippi?" by Barbara Esham,
–"Thank you Mr. Falker" by Patricia Polacco
–Overcoming Dyslexia by Dr. Sally Shaywit
–The Dyslexic Advantage, Eide, Brock & Fernette, 2012
>The Yale Center for Dyslexia & Creativity  – Information and Resources for Parents and Educators