Helping a Child Learn About Non-Verbal Communication
Like all things topsy turvy in this strange new world we're learning to live in, learning to learn, itself, has been turned upside down.
As occupational therapists working with children, we talk a lot about and address challenges common for children with sensory processing disorder – or the difficulty in dealing with sensory overload. Now, with parents, teachers, caregivers and peers all wearing masks, suddenly the problem is a lack of enough sensory input, in this case, visual input, making it difficult for young children developing early social skills, to understand feelings and expectations being communicated to them.
Our whole body is responsible for non-verbal communication, with verbal communication only accounting for 10%-30% overall.  For young children or children with neuro-developmental differences, interacting with others in masks can be challenging – but our smile or frown, or anything in between, only accounts for a small amount of our non-verbal communications.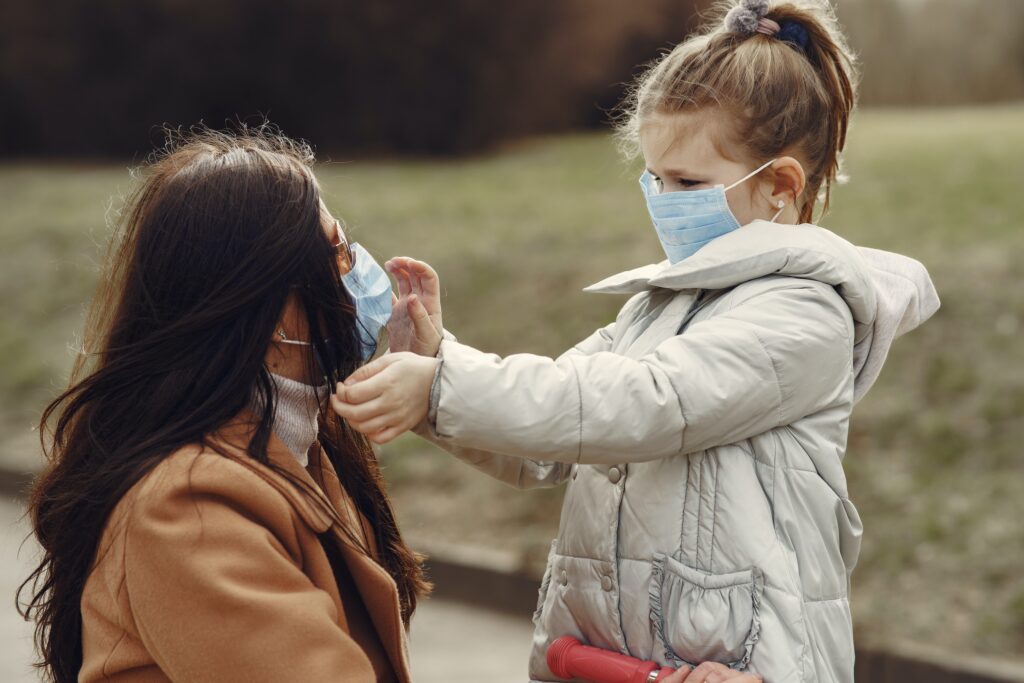 Now is a good time to encourage and guide your child to become a "social detective", looking for whole body language (non-verbal) cues that hold the clues to ideas, thoughts, feelings, attitude and state of mind being communicated, much of which is produced subconsciously. While eyes opened wide or brows furrowed are pretty obvious indicators of feelings, many children have difficulty with the intimacy of sustained eye contact. The "social detective" will need to pay closer attention to a person's posture, movements, and arm placement (crossed or open, for example), for bigger and easier indicators to use when determining friendship and attention.
To support a child's critical early social development during this time of masks and social distancing, parents might try role playing with their children, pointing out different body postures and positions, and discussing what information those positions might be relaying. Practicing guessing how family members are feeling at home with and without masks can help with feelings of anxiety when venturing out of the house.  Using favorite TV shows or YouTube characters can be helpful as well!  Pause the show, cover up the character's face on the screen and see if the posture of the character matches the emotion they are feeling.  A few non-verbal check-ins a day will help grow your child's awareness and understanding of non-verbal communication, and how to connect to those communications and the people sending them.