Sensory Processing Disorder
Sensory Processing Explained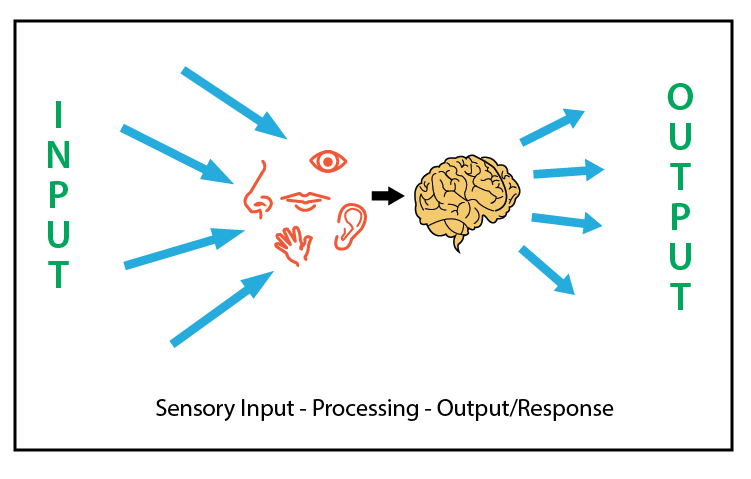 What is Sensory Processing? 
Sensory Processing/Integration is the process by which we receive information, through our senses, organize this information, and use it to participate in everyday activities. Sensory Processing Disorder (SPD) is when the brain has difficulty receiving and responding to information that comes in through the senses.
The 8 Sensory Systems:
Visual (sight)
Auditory (hearing)
Gustatory (taste)
Olfactory (smell)
Tactile (touch)
Vestibular (sense of movement and place in space)
Proprioceptive (sensations from muscles/joints)
Interoception (sensations related to the physiological/physical condition of the body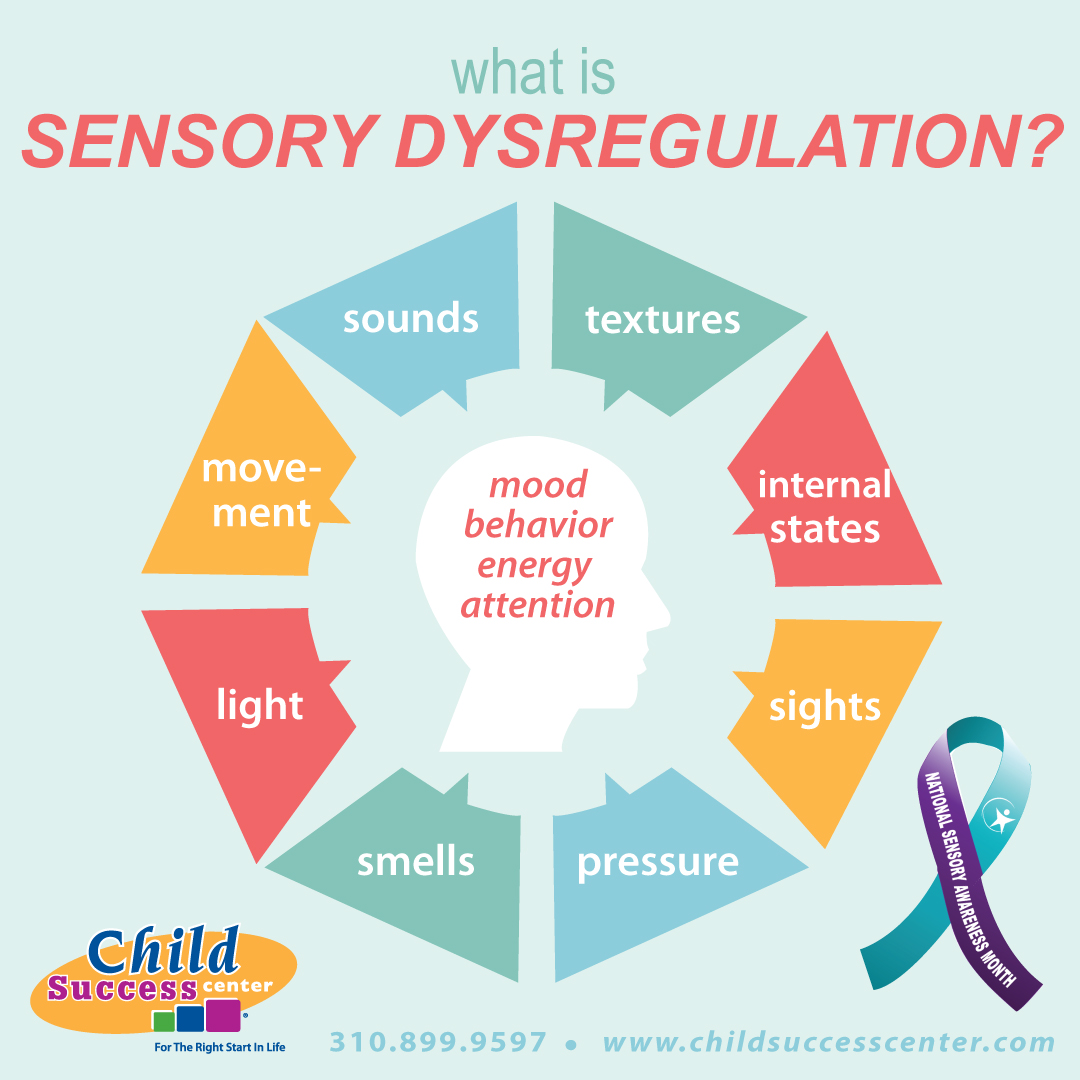 CLICK TO DOWNLOAD PDF FOR PRINTING
---

CLICK TO DOWNLOAD PDF FOR PRINTING
---
Signs of Sensory Integration Issues
When a child is having issues with sensory processing/integration, you will see it in his behavior. A child will become easily frustrated and overwhelmed in some sensory environments, especially in some very busy environments, like birthday parties and school environments. The child may also exhibit difficulties with learning and difficulties socially in learning to play with friends. Emotionally, a child may have a difficult time keeping himself calm and happy. The ability to listen and follow directions is impaired. Ultimately, in elementary school, it can lead to difficulties in learning to read, learning to write, math, memory, and attention. Sensory integration issues can also occur in conjunction with other difficulties or diagnosis, such as, Attention Deficit, Asperger's, Autism, dyslexia and motor skills delay, including learning to crawl, run, jump, play, skip. They can also have trouble with fine motors like holding a pencil and writing.
As a parent, you are your child's strongest advocate in all areas of his life, especially socially and in the classroom. Remember, as knowledgeable as your child's teacher is, you always know your child best.  If you believe your child might be dealing with some sensory issues, arrange for an assessment and get more information to share with family members and teachers. The more your child's "team" knows, the better strategies can be implemented to ensure your child's success.
What is a Sensory Diet?

 
Many occupational therapists use the term, "sensory diet", when working with children with developmental and/or learning challenges. The term sensory diet was coined by Patricia Wilbarger, M.Ed., FAOTA, OTR in 1984 to indicate the use of a combination of sensory strategies to keep a person at the optimal level of arousal. All human beings unconsciously use sensory diets every day. We exercise, drink coffee, listen to music, retreat to a quiet space when the world gets overwhelming, chew/crunch and eat foods that often make us happy.
Self-regulation is something everyone continually works on, whether we are cognizant of it or not… click Sensory Diet to continue reading.
Understanding Sensory Processing Disorder – The Star Institute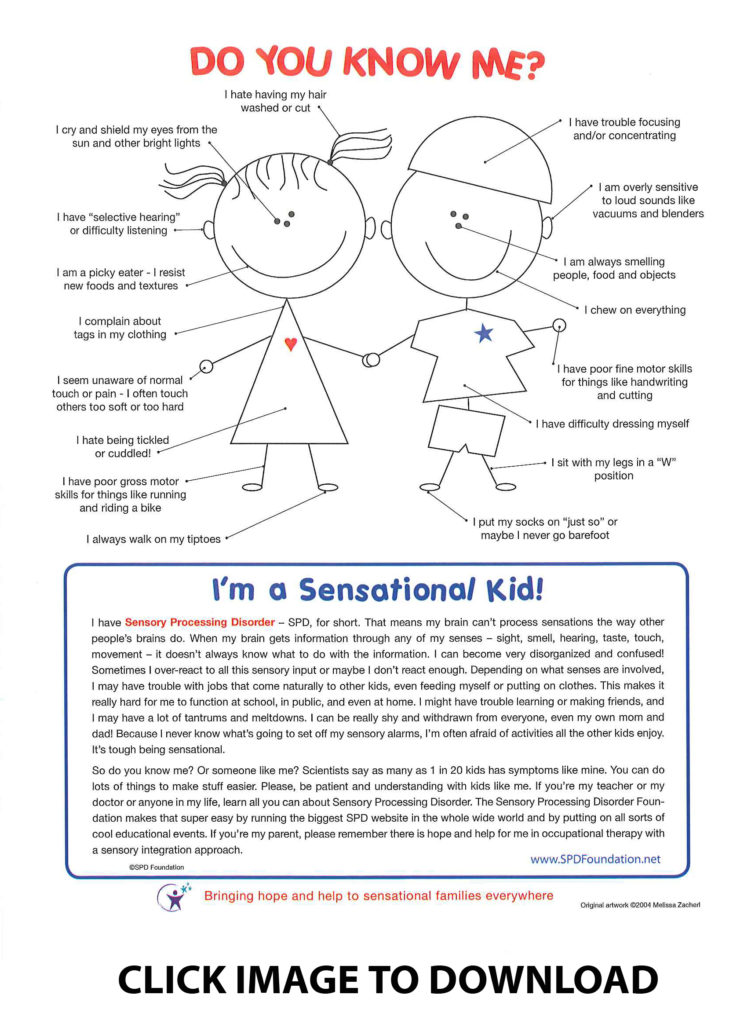 ---
OCTOBER IS SENSORY AWARENESS MONTH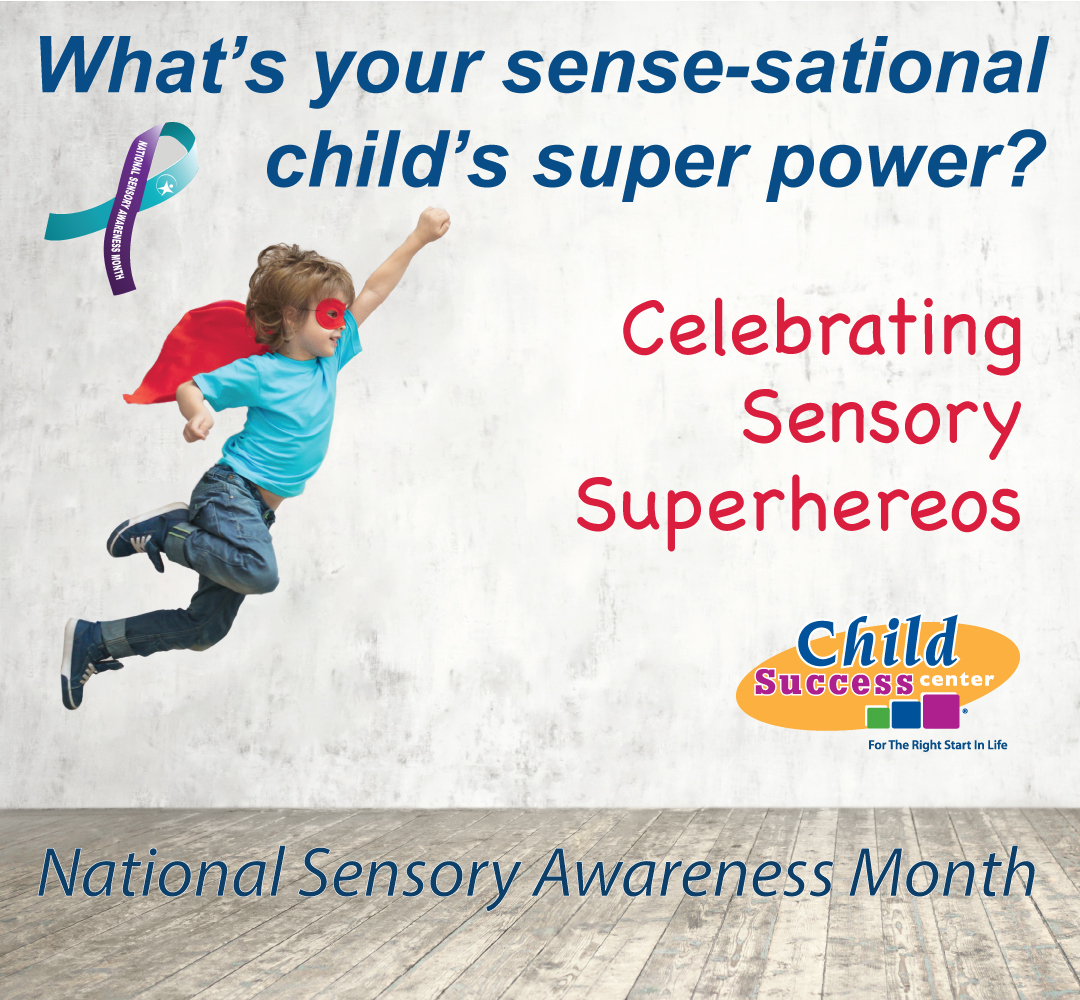 CLICK TO DOWNLOAD PDF FOR PRINTING
Children that have an increased awareness of sight and sound can often exhibit heightened abilities as artists and musicians, noticing details and nuances that others might not perceive.
A sense-sational child might also learn at an earlier age what their body needs and how to communicate those needs with others. This skill can be facilitated by participating in therapies that help support group participation, perspective-taking, and the identification and sharing of thoughts and feelings.
Through occupational therapeutic intervention, a child is guided along a path that will allow their individual uniqueness to develop into unique strengths.
---
Early intervention is key.
For more information please call CSC directly at 310.899.9597 to speak with an expert in Sensory Processing.

Early intervention is key. Please call CSC for more information.