On-Site Consultations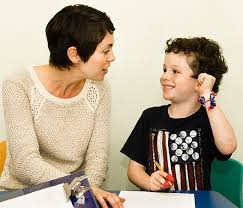 Following the phone consultation, an initial one-session consult may be recommended if either the parent or therapist feels that starting with a full assessment is either not required or is a difficult step for the family to take. The one-session consultation with the parent includes items from standardized testing, clinical observation and parent feedback. It often allows a parent time to become familiar with the therapy process.
When a Consultation is Helpful
A consultation is helpful if:
A child is experiencing articulation errors and the family is not sure if they are due to the age of the child (developmental errors)
The child is struggling with handwriting and has not been exposed in preschool and the parent is not sure if this is due to lack of exposure
The child is experiencing behavior challenges at home and the family is not sure who to turn to for help.