Social Brain Building Summer Camp
SOCIAL BRAIN BUILDING SUMMER CAMP
Could your child use a boost in their Social Brain Building this summer?
CSC is looking for campers, ready to use their imagination to set out on a Social Brain Building summer adventure.
PREPARING YOUR CHILD FOR RE-ENTERING THE CLASSROOM IN THE FALL
Children who struggle with self-regulation and flexible thinking in kindergarten or 1st grade often enter the next grade level with anxiety around:
Making transitions
Managing big feelings and energy levels
Talking out of turn or grabbing
Negotiating and compromising
"Plugging in" to group plans and processes
Children want to belong, to feel connected to their peers, be able to solve problems and effectively use spoken language to share ideas. Kindergarteners and first graders work hard to learn to handle activity, transitions, attend and self-regulate big feelings and big energy.
Parents work hard too, endeavoring to learn the best ways to support a child's social-emotional growth, while maneuvering along their road to academic success.
With children and parents in mind, Child Success Center's Melissa Idelson and her team of skilled therapists have teamed up with, Patty Ramsey, LMFT to develop….

… a play-based, summer enrichment camp for children ages 6-9, designed to boost social/emotional learning, with integrated parent education and support.
This summer's Social Brain Building sessions will be 2 hours of activities in a play-based group where children will use play, art, and psycho-educational activities to practice self-regulation and executive functioning skills. With a plan designed and implemented by CSC's skilled and compassionate occupational therapists and speech and language pathologists, this summertime fun adventure will allow children to make use of their boundless imaginations and the power of play. Goals are to learn how to label emotions, practice regulation techniques, problem-solve, and communicate/collaborate with a group.
Our therapists will become "camp counselors" guiding campers to create a summer adventure in our sensory-motor gym, while providing them with a fun, safe and nurturing environment to practice kid-friendly social strategies and experience successful outcomes. Campers will grow and learn while having fun building their social-emotional attention and group dynamic skills that will set them up for successful relationships in first and second grade.
Parents will be provided with ways to help support their child's ongoing social learning at home.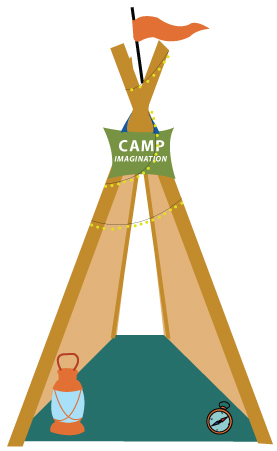 Date: 4 Saturdays – July 29, Aug 5, Aug 12, Aug 19
NOTE: Parent meeting to be held prior to beginning of camp – July 15th – 9am-11am
Age range: 6-9 year olds
Time: Group 1: 9am – 10:15 am
Group 2: 10:30 am – 11:45 am
Cost: $750
Patty's Bio:
Patty is especially excited about this summer's Social Brain Building Session because it includes the parental component. Her passion is helping children and their families identify difficulties in communication, manage realistic expectations, and create a therapeutic home behavior program that supports each family's goals for growth. Patty is also available this summer to work one-on-one with your child who may be experiencing difficulties with attention, being flexible with changes in routine, managing their emotions, reading verbal and non-verbal social cues, following directions and/or expected social rules, accepting responsibility for their actions or consequences, and/or are experiencing anxiety in social circumstances.
SPACE IS LIMITED! Call 310.899.9597 to learn more or email officemanager@childsuccesscenter.com for assistance with enrollment.
>Click to Read: Preparing for 1st and 2nd Grade – Social Learning
>Click here to learn more about Social Brain Building at Child Success Center.