KINDERGARTEN ENRICHMENT CAMP – Program Details
One of the greatest challenges of a young child's life is the transition from preschool into an elementary school environment. The summer marks the end of an era and the beginning of their relationship with learning. Many aspects of kindergarten are new for your child. The school is bigger, there is more time sitting at a table, more focus on letters and numbers, more time involved with handwriting, more time listening and a lot more structure. The days are longer and there is often more independence required.
Results-Driven Kindergarten Enrichment Program Prepares Kids with the Skills Needed for the Big Transition
To prepare kids for their new challenges in Kindergarten, Child Success Center offers Kindergarten Enrichment Camp every summer. The camp not only teaches and prepares children for kindergarten, but they have a blast, too! Presented as a 3-week curriculum – (if campers are not available for the full 3 weeks, individual weeks are available) campers – in a small group – will spend over 20 hours a week involved in activities designed to help them develop the skills needed to excel in kindergarten. The program helps children develop confidence when taking the first steps toward reading, writing, attending to a new routine, developing social-emotional skills, being mindful of themselves and others and making new friends. CSC's huge gymnasium is turned into a fun learning camp with swings, a trampoline, a climbing wall and monkey bars to take children on an adventure while building up their kindergarten skills.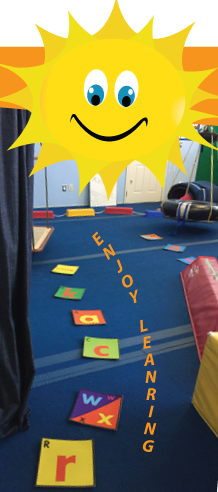 Programs used in the camp: 
>Social Thinking ® (Attributed to Michelle Garcia Winner as creator of the Social Thinking Methodology)
>Handwriting Without Tears ®
>Wilson Fundations ®
>The Zones of Regulation ®
>IMSE Orton Gillingham ®
PROGRAM DETAILS:  
2023 Dates: July 17 – 21, July 24 – 28, July 31 – August 4
Times: 8:45 a.m. – 1:15 p.m., Monday through Friday
Cost: $650.00 per week (Minimum 2-week session encouraged)
Enrollment: Call the Child Success Center – 310.899.9597.
>Is Kindergarten Enrichment Camp a Fit For Your Child?
Related: A child's social and emotional skills are what determine how likely your child is to go to college. Read more.
2019 CAMP RECAP:
Covid-19 Update: We were not able to hold this K-Camp in 2020, so please read on to learn more about our 2019 Camp. Thank you.
The fall school term is fully underway, and here at CSC, we're thinking back with smiles on our faces, about the wonderful children we shared our summer with, that are now officially Kindergarteners!
We're smiling remembering all the fun we had, but also because we know that after a few weeks at Summer Kindergarten Enrichment Camp, these little bundles of energy are prepared and ready to take on the challenge of a new environment, new adults, new peers and new experiences…
>click here to read entire 2019 Camp Recap

Parent Testimonials:
"My daughter just finished up kinder camp at CSC. I can't say enough nice things about Shelby who taught the camp. The staff is all kind and proactive. I'm so glad we found the CSC."
"I can't say enough about K-Camp. My daughter attended K-Camp for two weeks and it gave her exposure to early literacy and numeracy, as well as provided a structured day that really prepared her for the kindergarten transition. As a parent, it gave me peace of mind that she would be ready to take the next steps."
"My son had the best week at the Kindergarten Readiness Camp with Shelby. He is starting Kindergarten in September after completing a year of TK so it was the perfect refresher midway through summer. The camp focused on academics but also social interaction, self-regulating, transitioning and much more. My son said they played fun games and he loved taking breaks and playing in the gym. For a boy who doesn't love doing table work he said it was the best camp! I could not be happier."
Additional Testimonials…
Was K-CAMP able to meet your family goal?
"Yes, in teaching the letters and sounds and in helping with control of the body in the classroom environment."
"We have tons of new tools to use in helping [child's name] regulate his emotions and be more vocal in expressing himself through words."
"[Child's name] is more aware of her body and is doing a great job using her words to describe social situations."
What did your child learn at K-CAMP?
"Letters, numbers, writing, whole-body listening skills and making good choices."
"How to better stay in the group and improved knowledge of alphabet and how to write."
What do you think was the most effective part of K-CAMP?
"My favorite [about K-CAMP] was reminding the child about good choices. I loved all the follow-up and feedback procedures."
"Having a teacher who was invested in enhancing his self-confidence and positive feelings about learning while also maintaining boundaries and pushing him to try things he found difficult."
"After these weeks, [child's name] has a better sense of self, how she is part of a group collective. Also, that she has an opinion and the need to share."
"The email updates and daily one-on-one time with real-time updates, progress reports and issues/challenges from the day."
Other comments:
"[Name of child] is better understanding how to work in a group setting. She's learning her letters and how to write words."
"I loved seeing her [the child] learn and be happy."
This program, including its teacher or leader, is not affiliated with, nor has it been reviewed, approved, or endorsed by Michelle Garcia Winner and Think Social Publishing, Inc.
SaveSave