Occupational Therapy Team
Occupational Therapy Team


Melissa Idelson – M.A., OTR/L is CSC's Director and leads our Occupational Therapy program. Melissa understands first-hand the learning struggles children may have. As a child she experienced difficulties learning to read and spell, and now she is guiding her own two children through the development and learning journey. Her unique perspective of having been the struggling child and now a concerned parent, gives her the understanding and compassion which compels her to help other children be successful in dealing with life's challenges.
Melissa began her career as a pediatric Occupational Therapist in 1990. Originally from Perth, Western Australia, where she was first introduced to sensory integration in college, she moved to California in 1995 to complete graduate studies in Ayres Sensory Integration* (ASI) theory and practice at the University of Southern California.

Sarah – M.A., OTR/L graduated from Eastern Michigan University in 2002 with a Bachelor's degree in Occupational Therapy. Since the completion of her degree, she has devoted her skills to providing evidenced based therapy for the pediatric population. Prior to the Child Success Center, Sarah worked as a provider of school-based therapy in Los Angeles. She had the opportunity to collaborate directly with teachers in the classroom, and provide classroom based and clinic-based therapy for children.
Since 2006, Sarah has worked as part of the multidisciplinary collaborative team at Child Success Center. She is a trained and certified Sensory Integration (SI) therapist, earning her Sensory Integration and Praxis Test (SIPT) certification through an intensive course provided by lead clinicians and researchers in the field of SI. She is also a certified provider of Therapeutic Listening, The Listening Program, and Interactive Metronome. She has experience treating children from toddlers to adolescents with a variety of disorders, including developmental delays, Autism Spectrum disorders, learning disabilities, and sensory processing disorder. She is experienced in the treatment of dysgraphia (handwriting difficulties), and in the provision of handwriting programs such as Handwriting Without Tears. She continues to further her knowledge by attending courses with the most recent and evidenced based information on child development and therapeutic programs to support the success of children with special needs.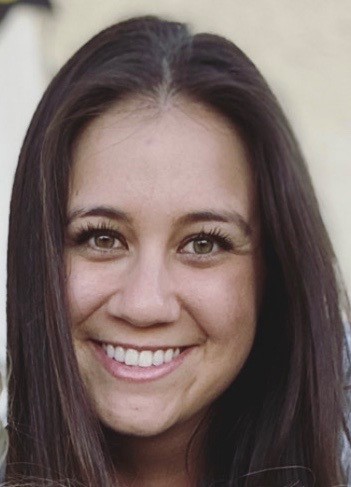 Keilani – OT –has been a part of the CSC team since 2020 and is a native Southern Californian. She graduated from Loyola Marymount University with a B.A. in Psychology. She received her Doctorate of Occupational Therapy (OTD) from the University of Southern California (USC). Her doctoral residency was completed at LAC+USC Medical Center's High Risk Preterm Infant Follow-Up Clinic with a focus in child development and Autism Spectrum Disorder within this patient population. Prior to joining CSC, she worked in Texas at a large children's hospital where she gained experience working with children with a wide variety of medical diagnoses. She has a passion for pediatric occupational therapy and thoroughly enjoys being a part of each child's developmental journey. She considers herself privileged to have a career that allows her to experience the joys of childhood alongside each family and child she encounters.

Taraneh – M.A., OTD, OTR/L has been a member of the CSC team since 2016. She holds a Bachelor of Science degree in Biology from the University of California Santa Barbara and a Master's of Science degree in Occupational Therapy from the University of Southern California (USC). She received her Doctorate in Occupational Therapy from USC in 2016 where she specialized in Sensory Integration. She has been certified from USC's Sensory Integration Continuing Education program, which forms the basis of her treatment and intervention along with using a relationship-based approach. She has received specialty training in DIR/Floortime and in Neurodevelopmental Treatment (NDT). She is also a certified provider of Therapeutic Listening Program. Taraneh's passion has always been in pediatrics and believes very strongly in providing a "holistic-child" approach and supporting each of her families with their individualized needs.

Paige – MS, OTR/L graduated from Boston University with her Master's Degree in Occupational Therapy in 2014. After finishing up both her undergraduate and graduate school degrees at Boston University in July 2014, Paige moved to San Diego, CA. where she spent four years working for a private pediatric therapy practice, servicing elementary, middle and high school students with a wide range of disabilities and therapy needs. She relocated to Los Angeles and joined the Child Success Center team in August 2018. She has received specialty training in Therapeutic Listening and NDT (Neuro-Developmental Treatment). She has authored and published a children's book titled "Small Girl, Big Heart". Paige's day-to-day work consistently warms her heart as it affords her the opportunity to watch children progress and be happy.
Melinda – OTR/L is a Pediatric Occupational Therapist and has been working with children and youth (0-22 years old) in the Los Angeles area since 2004. Melinda has an Associate degree in General Science from Santa Monica College and a Bachelor's degree in Occupational Therapy from California State University at Dominguez Hills. She received training in the Handwriting Without Tears: Pre-K thru 5th grade program, as well as the use of assistive technology in the educational setting.
Melinda was fortunate to get her first job and mentorship at a sensory integration clinic in the San Fernando Valley. Since then, her work has been focused on developmental, school based, and sensory integration therapy. She has supervised and trained new therapists in both clinic and school settings.  She has extensive experience with IEPs, working with multi-disciplinary collaborative teams, teacher consultation and school/classroom accommodations.
Melinda has worked with children with a variety of skills, successfully, to promote independence and participation in life. She looks forward to meeting you and working with your child!

Naomi – OTR/L graduated from the University of Findlay in 2016 with a Masters of Occupational Therapy when she began her career in early intervention and clinic-based therapy. After moving from Indiana to California she continued to pursue her love for pediatrics by joining CSC in February 2019. Naomi specializes in Feeding Therapy. She utilizes her training in Sequential Oral Sensory Approach to feeding (SOS) and The Beckman Oral Motor Approach. Rounding out her early intervention tool box, she has studied therapeutic listening, gone through The Alert Program and Astronaut training. She continues to pursue her education to remain current in her chosen field of work. She is passionate about helping children overcome physical and emotional obstacles and unlocking their potential for success in all areas of their lives.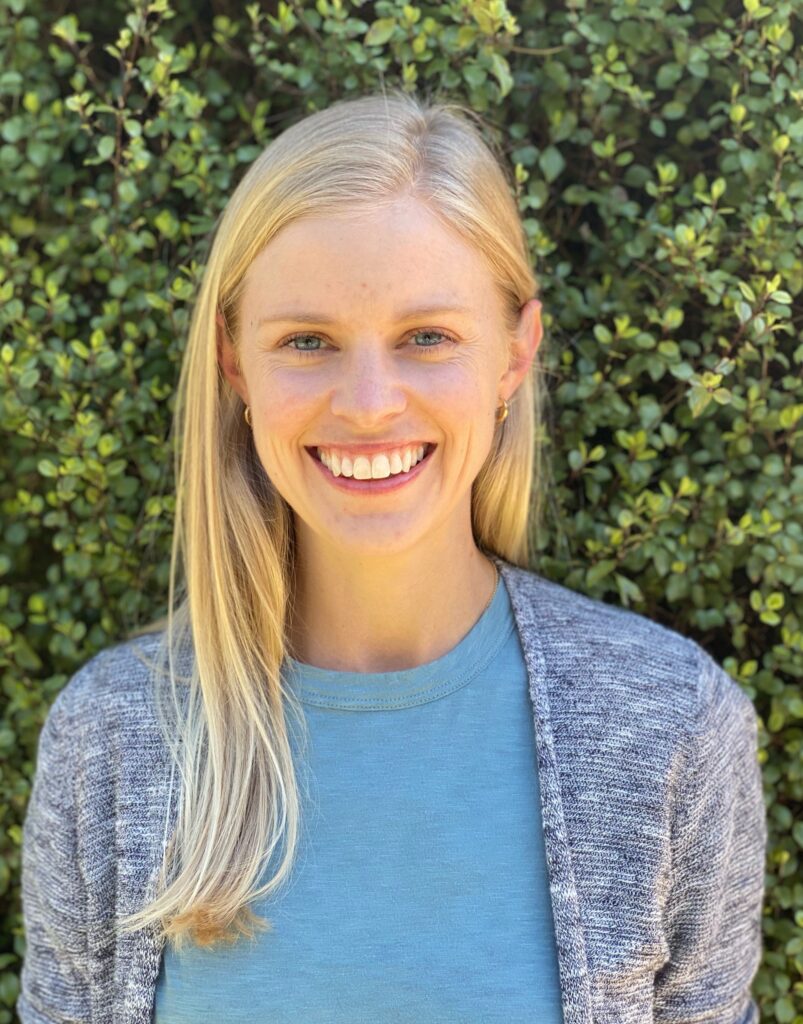 Annabelle – MS, OTR/L – Annabelle received her Master of Science in Occupational Therapy from San Jose State University. Ever since discovering sensory-motor based pediatric OT during an internship in her first semester, Annabelle has maintained a true love for this work. Wanting to delve deeper into Sensory Integration theory and treatment, she attended University of Southern California's rigorous certification program. Other courses she has completed include the Sequential Oral Sensory Approach to Feeding, Handwriting Without Tears, Therapeutic Listening, and courses focused on treating children with challenges in core strength and executive functioning. Annabelle is especially passionate about helping her students find confidence through play and movement, and helping even the "pickiest" of eaters learn to enjoy new foods. Besides her experience in the clinic setting, Annabelle also spent time working as a school-based therapist where she helped children with visual-motor skills such as writing, drawing and using scissors.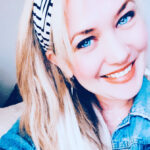 Carolyn – MS, OTR/L – Since graduating in 2013, Carolyn has gained experience working in private clinics, long-term care facilities for children, hospitals, skilled nursing facilities, and with children at their schools. Carolyn has been specifically trained in Advanced Intensive Mentorship Diagnosis and Treatment of Sensory Processing Disorder by the STAR institute, SOS Feeding, Beckman Oral Motor, Interactive Metronome, The Astronaut Protocol, Practical Sense in Sensory Integration-parts one through four with Julia Harper, Therapeutic Listening, and Kinesio Taping one and two. 
Carolyn moved to New York City in 2016 to work in the upper west side in a private clinic working with a specific focus on sensory integration. After two years working in New York City she received a unique opportunity to move to Rome, Italy and resided there for almost one year. Carolyn has had opportunities in New York City to give lectures on Sensory Integration and she hopes to have similar opportunities to share knowledge and grow in her learning with lecturing. 
In her spare time, Carolyn enjoys learning more about sensory integration, acting, singing, drawing, listening to jazz, learning languages, and being in nature.  Carolyn is very excited to be part of such a wonderful team here at Children's Success Center.