Occupational Therapy Team
Occupational Therapy Team


Melissa Idelson – M.A., OTR/L is CSC's Director and leads our Occupational Therapy program. Melissa understands first-hand the learning struggles children may have. As a child she experienced difficulties learning to read and spell, and now she is guiding her own two children through the development and learning journey. Her unique perspective of having been the struggling child and now a concerned parent, gives her the understanding and compassion which compels her to help other children be successful in dealing with life's challenges.
Melissa began her career as a pediatric Occupational Therapist in 1990. Originally from Perth, Western Australia, where she was first introduced to sensory integration in college, she moved to California in 1995 to complete graduate studies in Ayres Sensory Integration* (ASI) theory and practice at the University of Southern California.
---

Sarah – M.A., OTR/L graduated from Eastern Michigan University in 2002 with a Bachelor's degree in Occupational Therapy. Since the completion of her degree, she has devoted her skills to providing evidenced based therapy for the pediatric population. Prior to the Child Success Center, Sarah worked as a provider of school-based therapy in Los Angeles. She had the opportunity to collaborate directly with teachers in the classroom, and provide classroom based and clinic-based therapy for children.
Since 2006, Sarah has worked as part of the multidisciplinary collaborative team at Child Success Center. She is a trained and certified Sensory Integration (SI) therapist, earning her Sensory Integration and Praxis Test (SIPT) certification through an intensive course provided by lead clinicians and researchers in the field of SI. She is also a certified provider of Therapeutic Listening, The Listening Program, and Interactive Metronome. She has experience treating children from toddlers to adolescents with a variety of disorders, including developmental delays, Autism Spectrum disorders, learning disabilities, and sensory processing disorder. She is experienced in the treatment of dysgraphia (handwriting difficulties), and in the provision of handwriting programs such as Handwriting Without Tears. She continues to further her knowledge by attending courses with the most recent and evidenced based information on child development and therapeutic programs to support the success of children with special needs.
---

Taraneh – M.A., OTD, OTR/L has been a member of the CSC team since 2016. She holds a Bachelor of Science degree in Biology from the University of California Santa Barbara and a Master's of Science degree in Occupational Therapy from the University of Southern California (USC). She received her Doctorate in Occupational Therapy from USC in 2016 where she specialized in Sensory Integration. She has been certified from USC's Sensory Integration Continuing Education program, which forms the basis of her treatment and intervention along with using a relationship-based approach. She has received specialty training in DIR/Floortime and in Neurodevelopmental Treatment (NDT). She is also a certified provider of Therapeutic Listening Program. Taraneh's passion has always been in pediatrics and believes very strongly in providing a "holistic-child" approach and supporting each of her families with their individualized needs.
---

Katie MA, OTR/L, graduated in 2008 from the University of Southern California with a Masters in Occupational therapy and has spent her career working in both the pediatric clinic and school-based settings. She's been supporting children and their families at Child Success Center since 2011, and is a trained and certified Sensory Integration therapist through the USC/WPS Sensory Integration Certification Program. Additionally, she received a certificate in educational assistive technology through the Assistive Technology Core Certificate Program (ATCCP) to support children with fully accessing their educational programs at school. Further, she has received specialized training in the Handwriting Without Tears program, NDT, and Low Vision in the pediatric population."
---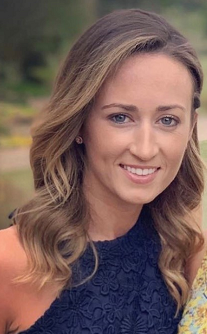 Emily, OTR/L, earned her undergraduate degree in Communication Disorders with a minor in early childhood education at the University of Massachusetts in 2011. She went on to graduate with her master's degree in Occupational Therapy from the University of Southern Maine in 2015.
Emily began her career in the clinic setting on the North Shore of Massachusetts where she focused on reflex integration, sensory integration, and visual motor skills. She has experience with sensory based feeding, Handwriting Without Tears, the Astronaut Program, Therapeutic Listening Program, Alert Program, and Superflex social thinking. She has a strong passion for working with children of all ages and providing them the necessary tools for development. She is excited to now call Santa Monica home where she brings her enthusiasm for each child's success and growth to Child Success Center.
---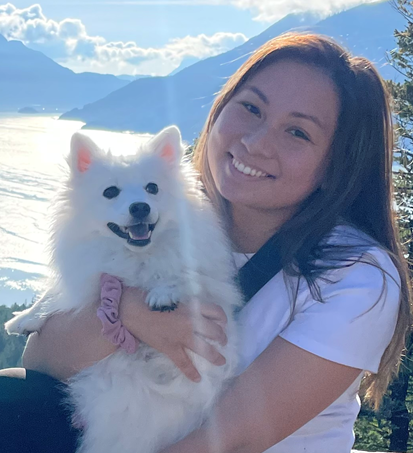 Christine, OTR/L, is a Canadian-trained occupational therapist with a passion for providing play-based and family-centered care. She completed an Honors Specialization in Rehabilitation Science at Western University followed by a Master of Science in Occupational Therapy at the University of Toronto. Christine has experience working with children in a variety of settings including hospitals, private clinics and in-home. Her practice has included working with children with a range of diagnoses, including but not limited to autism spectrum disorder (ASD), attention deficit hyperactivity disorder (ADHD), and developmental coordination disorder (DCD). Christine prioritizes evidence-based practice and professional development, with relevant certifications including Sequential Oral Sensory Approach to Feeding, DIR Floortime, and Handwriting without Tears. She has experience with teaching the Social Thinkers curriculum, Zones of Regulation, The ALERT Program, and Get Ready, Do, Done. Christine is excited to work with families to support children in meeting their meaningful goals.
---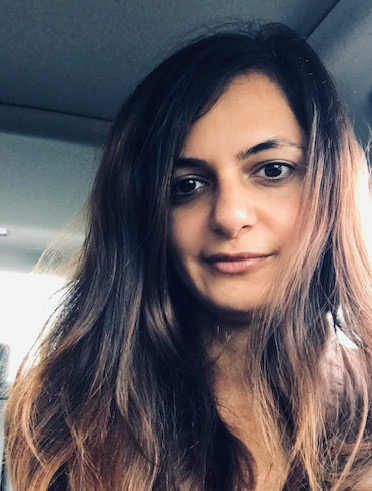 Negar, MA. OTR/L,  graduated from the University of Southern California in 2010 with a Master Degree in Occupational Therapy. Prior to becoming an occupational therapist, she worked as a floor-time therapist and social skills facilitator for kids with autism and various developmental delays. Negar's passion is the pediatric population, and has worked with various ages from 0-18 years. After graduating USC, she began her career as a pediatric occupational therapist, emphasizing the need for addressing sensory processing challenges. Negar also specializes in feeding therapy and is certified with the SOS feeding approach. She has completed various courses in BLW and is a proponent of baby-led weaning techniques, and educating parents in this regard. Negar understands the importance of the "whole child" approach we take here at CSC, and is proficient in creating a customized treatment plan that reflects the child's interests and personality, while building a pathway to developmental and academic success.
---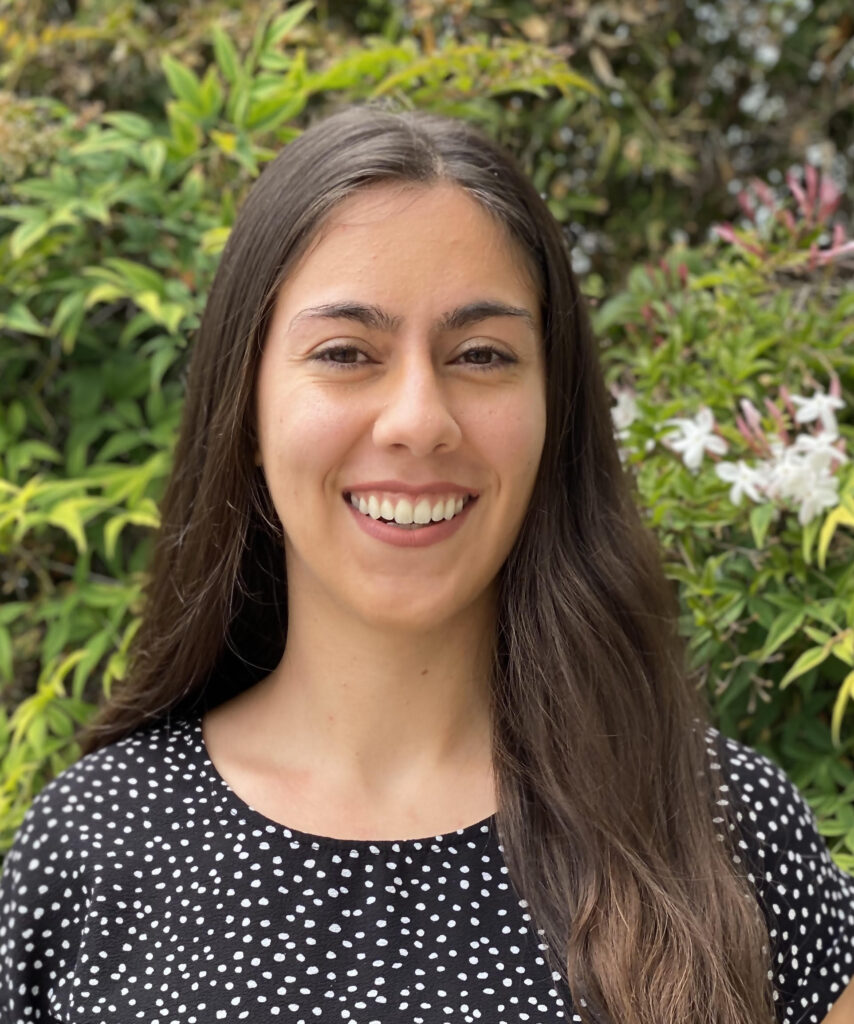 Kayla, OTD, OTR/L, earned her Doctor of Occupational Therapy and M.A. in Occupational Therapy from USC. She completed her doctoral residency at the USC University Center for Excellence in Developmental Disabilities (UCEDD) at Children's Hospital Los Angeles. There, she specialized in providing occupational therapy services within an interdisciplinary pediatric mental health setting for children with co-occurring neuro-developmental and mental health diagnoses. She is trained in Sensory Integration evaluation and intervention and utilizes a strengths-based, relational approach as the foundation for her interventions. She has previously presented at Occupational Therapy Association of California (OTAC) conferences on supporting neurodiversity-affirming practices in clinical care, and occupational therapy's role in enhancing executive functioning skills to optimize occupational performance in youth with ADHD. She is committed to providing child and family-centered care within her practice.
---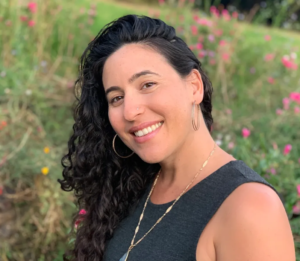 Deedee, MS, OTR/L, CLE, CD, began her OT career in 2012 after graduating with her Masters of Science from San Jose State University. She has predominantly worked in pediatric settings for the last ten years and has advanced training in reflex integration, sensory processing, Sequential Oral Sensory Approach to Feeding, DIR/floortime, Bala-Vis-X, Size Matters Handwriting Program, Handwriting Without Tears, mindfulness, and myofascial release. She is a seasoned practitioner of child led play based therapy and is passionate about children gaining confidence and independent living skills throughout development. As a mother of two children herself, she feels it is imperative to look at the whole child and works hard to empower parents in the therapeutic journey.
---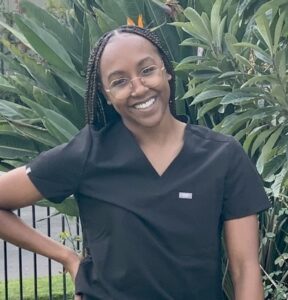 Jasmine, M.S., OTR/L, graduated from Grand Valley State University in 2017 with a graduate degree in Occupational Therapy and Sciences. She has experience and interest in supporting marginalized communities, presenting at the National Conference on Race and Ethnicity and the American Occupational Therapy Association on culturally competent care and the impact of co-occupation with families. Jasmine has practiced in Seattle and Los Angeles as a school-based therapist, treating children with ADHD, Autism, sensory processing disorder, and handwriting (dysgraphia) challenges.  She has advanced training in Zones of Regulation and Handwriting Without Tears® and is experienced in developing executive functioning skills.
---