Speech & Language Therapy Team
SPEECH THERAPY TEAM 

Nicole – M.S., CCC-SLP earned a Master's degree in Speech-Language Pathology from NYU and is ASHA board certified.  During her graduate program, she studied at Lund University in Sweden. Nicole holds a Bachelor's of Science degree from the honors program at Purdue University, with a major in Speech-Language Pathology and a minor in Psychology.
During her two decades of experience, Nicole has gained expertise in the assessment and treatment of Speech and Language delays and disorders for individuals from newborns to adults.  Nicole has worked as a Clinical Fellowship supervisor, where she taught treatment, evaluation, and diagnosis to Speech-Language Pathologists working towards ASHA certification and state licensure.  She has worked in a variety of settings including hospital acute and sub-acute rehabilitation, outpatient clinics, schools, private practice, and home-based environments.  Nicole also holds a teaching certification in multiple states.
Nicole holds certifications or has taken specialized training courses in Autism Spectrum Disorders, Aspergers, Stuttering, Deaf/ Hearing Impaired, Auditory Processing, PECS, PROMPT technique, Early Intervention, Orofacial Myofunctional Therapy, CPR, ABA, RDI, Apraxia, Touch Cue Method, Talk Tools, TEACCH, SOS Feeding Approach, Expressive & Receptive Language Delays, Hanen (It Takes Two to Talk) as well as is proficient in American Sign Language and Videofluorosopic Swallow Study x-ray.
Nicole is responsible, dependable, fun loving and lighthearted. Her passion and enthusiasm for life is truly contagious! Nicole enjoys traveling, hiking and ice climbing. In January of 2014, Nicole summited Mount Kilimanjaro to raise money for a non-profit, No Limits for Deaf Children. Nicole is a founding board member and on the scholarship committee of the non-profit, Child Success Foundation based at the Child Success Center. She has been a team member of the center since 2011.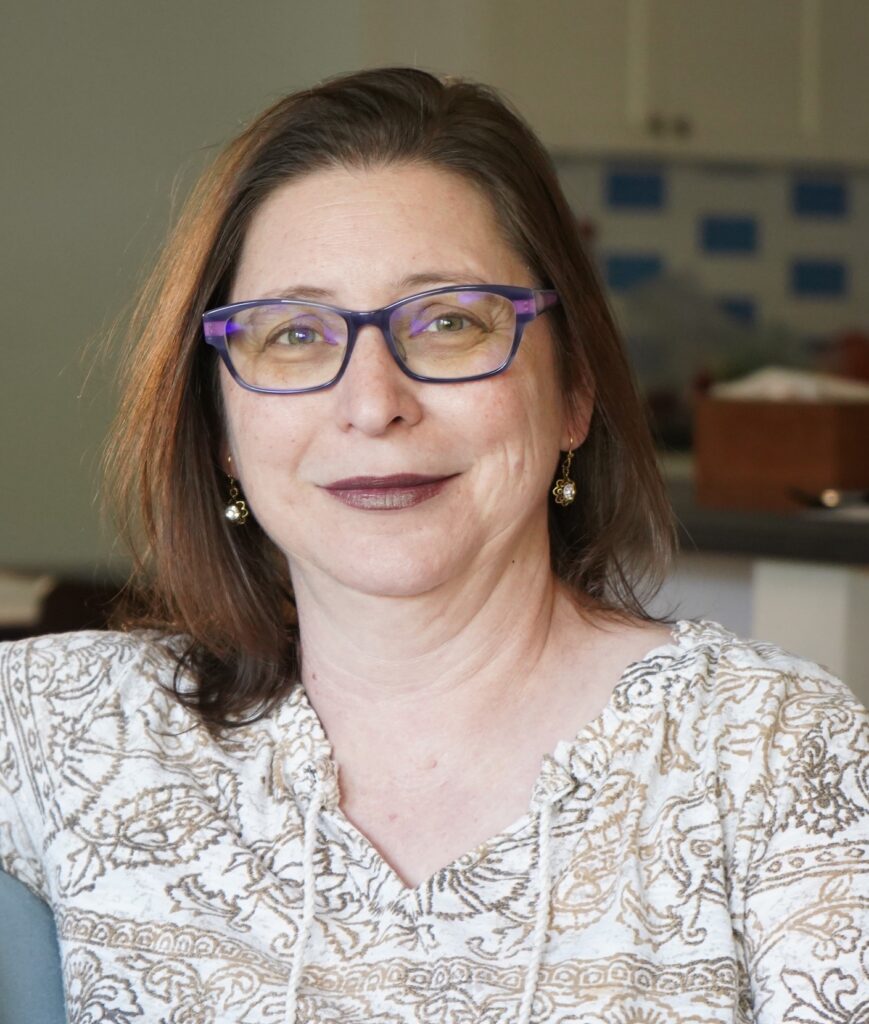 Lauren – SLP takes a collaborative and holistic approach to speech therapy. Prior to her Masters in Speech Pathology from Emerson College, Lauren received a Masters in Public Health from UCLA where she specialized in maternal and child health. She has over 16 years of experience working in preventive medicine and clinical research.  Lauren combines a strong grounding in evidence-based practice with a love of play-based therapy and is never more excited than when she is able to help a child express their ideas, thoughts, and feelings.
Lauren is a member of the American Speech-Language-Hearing Association (ASHA). Over the past two years, she has worked in a variety of clinic and school settings with children and teens who have diagnoses including genetic syndromes, autism spectrum disorder, attention deficit/hyperactivity disorder, intellectual disability, articulation/phonological impairment, and developmental language disorder. She is particularly interested in the relationship between communication disorders and sensory impairment/feeding disorders. Lauren cares deeply about family and child-centered care and is excited to be a part of the Child Success Center team.

Shari – M.S., CCC-SLP has over eight years of experience in a variety of pediatric settings including private practice, school based and home health. She received her Bachelor's degree from New York University in 2009 and her Master's degree from Hunter College in 2011. She is a certified member of the American Speech-Language Hearing Association (ASHA) and is licensed by the state of California and New York in Speech Language Pathology. She holds a Professional Certificate of Teacher of Students with Speech and Language Disabilities (TSSLD) from the state of NY and is PROMPT trained. She has taken specialized training courses in Autism Spectrum Disorders, Auditory Processing and Expressive and Receptive Language delays. Shari has worked as a Clinical Fellow Supervisor where she supervised and mentored speech language pathologists working towards their ASHA certification and state licensure.
Shari works with a wide variety of pediatric populations including children with receptive and expressive language delays, auditory processing deficits, Autism Spectrum Disorders (ASD), language based learning disorders and articulation and phonology disorders. Shari has led social skills groups focused on social and emotional development, specifically targeting conversational skills, problem solving, perspective taking and empathy. Shari's pragmatic therapy also focuses on increasing a child's awareness of their thoughts, emotions and behaviors for improved social skills, coping skills and enhanced self- control.
Shari is hard working, fun loving and patient. She enjoys spending time with her two babies and her husband. She feels fortunate to have the opportunity to help children and families with communication difficulties.  Shari joined CSC's team in July, 2017.

Jeni – M.S., CCC-SLP, is a licensed speech-language pathologist who is passionate about helping children communicate. She is a member of the American Speech-Language-Hearing Association and holds a Certificate of Clinical Competency. After graduating with a Bachelor of Arts degree in Speech and Hearing Sciences and a minor in Psychology from Indiana University, Jeni earned a Master of Science degree in Speech-Language Pathology from Rush University in Chicago, Illinois.
She has experience working with children and adults in a variety of settings, including schools, private practice, Early Intervention, and hospital settings. She especially finds value in working in the multidisciplinary clinic setting, due to the frequent opportunities to collaborate with therapists from other disciplines to best support her clients.
She has experience and expertise in the assessment treatment of children with a variety of diagnoses, including autism spectrum disorder, receptive- expressive language delays/ disorders, ADHD, genetic disorders, articulation/ phonology disorders, hearing loss, and selective mutism. Jeni has a particular interest in working with individuals who use augmentative and alternative means of communication (AAC). Her continuing education experiences include: training in the Greenspan DIR/ Floortime Approach, Social Thinking, Neurodevelopmental Treatment (NDT), Language Acquisition through Motor Planning (LAMP), Picture Exchange Communication System (PECS), and WordPower Vocabulary training.
Jeni is an organized and creative therapist who strives to make therapy sessions fun while simultaneously targeting each client's goals. She is passionate about family centered practice, and believes family priorities and participation are an essential part of the therapy process.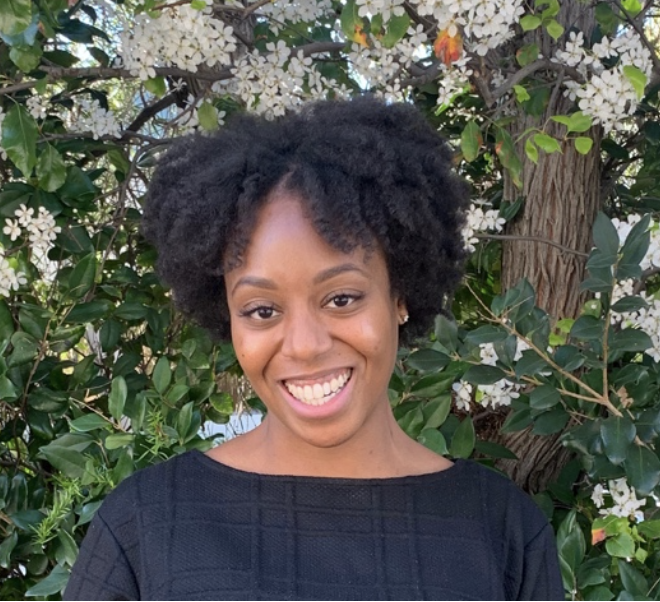 Kanyinsola – M>S>, CCC-SLP, is a clinically certified pediatric speech-language pathologist, specializing in feeding-swallowing disorders and early language development. She was born in the UK and moved to Houston, Texas at the age of nine years old. After receiving her undergraduate and graduate degrees from Howard University in Washington DC, she relocated to Los Angeles. In her time as a speech-language pathologist, she has gained experience with a wide array of speech-language and feeding- swallowing disorders. She is passionate about helping children build communication methods from the ground up, enabling them to engage with their families in a way that is meaningful. She uses a play-based methodology to encourage the development of fun and functional speech-language skills. She also specializes in helping children develop the skills to participate during mealtimes, in the presence of feeding challenges and swallowing difficulties. She utilizes the Sequential Oral Sensory (SOS) approach, in conjunction with oral motor exercises to enable children to eat a variety of foods with family and friends. In her free time, Kanyinsola enjoys trying out new recipes in her kitchen and practicing yoga. 
>Return to Speech & Language Therapy page