When Parents Need More Support With a Child's Challenging Behavior
What are Behavior Therapy Services?
Parenting Techniques and Family Work
Some children are more challenging to parent than others.  Parents with multiple children say, "It wasn't like this with my other kids", or first time parents say, "My friends don't seem to have the same problems that we are having."  A set of parenting techniques used with one child may not necessarily work with another, based on individual differences in temperament, behavior and  developmental challenges.
There are research-based techniques that can provide help with the understanding and application of positive behavioral strategies for your child.  Topics include positive discipline techniques, difficult behaviors at home and at school, positive praise and attention, providing effective directions and transitional warnings, how to create and maintain a home-based token system, and effective conflict resolution and problem solving with your child.  For most families, behavior therapy begins with a series of meetings with parents to create a foundation for behavior interventions.
Individual Behavior Therapy – Child Based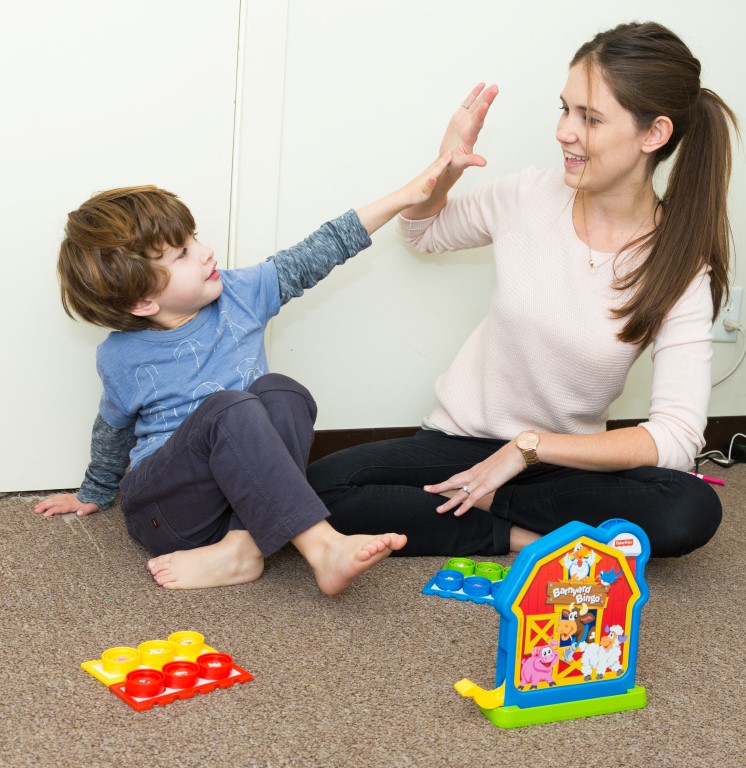 Once at least two parent meetings are complete, our therapists can provide individual behavior therapy for your child.  This therapy is generally play based and uses the Social Thinking® (Attributed to Michelle Garcia Winner as creator of the Social Thinking Methodology) curriculum to explore social concepts.  Individual Behavior Therapy is recommended for children that have a difficult time emotionally regulating in a group, separating from parents, or require more individual attention in learning and practicing social concepts than they would in a group setting.  Once a child has completed between 4-12 individual sessions, it may be recommended they practice their skills in a therapeutic two-person play session, or a group setting.  During these sessions, occasionally parents may be asked to join in on part of the session.
How Does Behavior Therapy Help at Home and at School?
Each child and family is different, and requires different techniques and tools.  The number of sessions above, indicate the average numbers of sessions for behavior intervention.  In order for behavior to change and generalize between settings, it is important to have effective communication between the adults in your child's life.  The more consistent all of the adults in a child's life are, the faster change is able to happen.  Being consistent becomes the most challenging part of behavior therapy for parents.  Receiving behavior therapy interventions can be equated as having a personal trainer at the gym. They hold you accountable for the behavior "work outs" that your family is going through, and provide support during the difficult times when you want to throw in the towel.  Once a positive behavior system that works for your child is in place at home, often times that same or similar system can be implemented in school to support your child.
Learn more about Behavior Therapy at Child Success Center.
This program, including its teacher or leader, is not affiliated with, nor has it been reviewed, approved, or endorsed by Michelle Garcia Winner and Think Social Publishing, Inc.