Behavioral Therapy
Behavioral Therapy Benefits
A child's problematic behavior may, in actuality, be the resulting reaction to any number of unseen factors. Our therapists work closely with family members to help determine what lies beneath the surface of the behavior, including a variety of sensory, social emotional, environmental, and physical issues.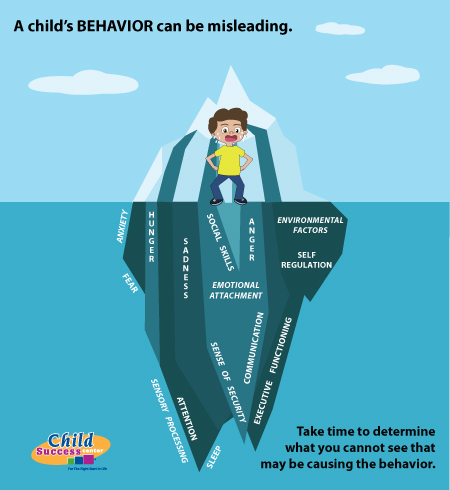 Individualized behavioral therapy programs will then be created to remediate the underlying issues and to teach children different methods of responding to situations and stimuli in a more appropriate manner.  The use of  positive reinforcement, and the implementation of research based, structured token economy programs are the featured tools when working behaviorally with children and families. Therapists create a safe and structured environment, and often use play to help your child learn and practice appropriate communication tools and behaviors to get what they want in a positive manner.
A common misconception of behavioral therapy is that you are "training" your child, and this is not the case. Often times social interactions that we find easy, are difficult to children with sensory, attention, or emotional challenges. When something is difficult, there is little motivation to continue to do a difficult task unless there is some pay off. Behavior therapy creates an external motivation, which is often times a reward system in order to motivate children to stick with difficult tasks, join uncomfortable social situations, or follow directions/rules. In simple terms- we are creating a paycheck for your child so they will practice doing the things we are asking of them. If you were wondering why your child needs a paycheck, then an informational meeting about behavior therapy would be a great first step for you and your family.
Behavioral Therapy Process
When beginning to work behaviorally with families, Patty begins with meeting with the parents first in order to understand family dynamics and expectations. The first 1-4 sessions are with parents, and providing information about behavior therapy and how it will be implemented within your lifestyle. Families should be prepared and willing to collaborate on family values and expectations and potentially change routines in order to accommodate and support behavior therapy in their homes. Working with families to identify their values and goals and ensuring that each individual family member is supported and heard, is of the utmost importance to our team.
Patty can also work as a case manager or consultant to families that are already engaged in therapies. Sometimes getting everyone on the same page and getting the same information becomes difficult and time consuming. Patty has years of experience working with teacher, doctors, occupational therapists, speech therapists, and therapeutic teams. She can act as a point person when team collaboration is necessary.
Our Behavioral Therapist

Patty Ramsey has been working with children and families in both school and home settings for the past 10 years. She received her BA in Psychology from UC Irvine, and her training in Behavior Therapy and Cognitive Behavior Therapy at UCI Irvine's Child Development School- a school for students with ADHD and other behavioral difficulties. She has worked in schools as a 1:1 behavior aide, and as a preschool teacher, and continues to consult with schools in the community in order to help with teacher training in classroom management.
Patty specializes in working with children ages 3-14 who are having difficulties with attention, being flexible with changes in routine, managing their emotions, reading verbal and non-verbal social cues, following directions and/or expected social rules, accepting responsibility for their actions or consequences, and/or are experiencing anxiety in social circumstances. She helps children and their families identify difficulties in communication, manage realistic expectations, and create a therapeutic home behavior program that supports family's goals for growth.
Patty Ramsey, M.A., CA LMFT (99030)
Call the Child Success Center – 310.899.9597 for more information.
Additional Behavioral Therapy Resources