Friendship Camp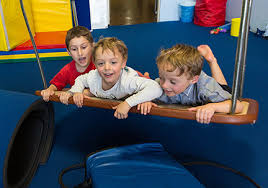 This summer, don't just send your child to camp and keep your fingers crossed that he "fits in" with the rest of the kids in the typically large camp groupings. At the Child Success Center Friendship Camp, we actually give your child the tools he needs to be successful in peer settings – and we accomplish this in small groups of not more than 3-4 children per facilitator. In the comfortable setting of our large multi-sensory gym, the ultimate "kid zone", we provide your child a safe space to experience and practice dealing with the challenges that play provides. Children become more confident in their ability to make, manage, and keep friends.
The individualized programs draw from the highly successful "We Thinkers – Social Explorers" early learning curriculum from Social Thinking©.  Throughout the series the highly trained facilitators will meet with the parents and or caregivers to help with any questions they may have, to educate them on what the child is learning and suggest ways they can practice the activities and tools with their child in their home, school and or play environments.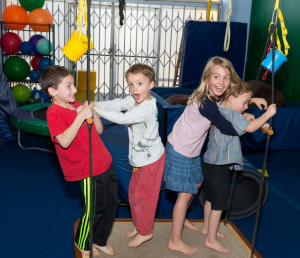 Program Details
Dates: Monday, June 26 to Friday, June 30
Times: 9:00 a.m. – Noon, Monday through Friday
Age: 5-7
Enrollment: Call the Child Success Center – 310.899.9597 or contact us here.
Cost: $525.00 per week.
>Parent Information and Details Packet (pdf)