Educational Therapy Team
Educational Therapist Team 

Jennifer, ET/A, M.S. Ed is a certified early childhood special educator with over ten years of experience in education. Her work as a classroom teacher and tutor lead her to work as a consultant in Harlem, New York where she worked with students with special needs and their teachers to support their learning.
In 2012, she began her journey as a math educator through Bank Street College's The Math Place Online, an online platform where adult learners were able to learn about algebra and fractions through an integrative teacher guided system. After moving to Los Angeles, she discovered her love for Educational Therapy, and completed her certificate in Educational Therapy from Cal State Northridge. Jennifer started working with CSC in 2016. She has worked with students in grades K-12 with dyslexia, executive function disorder, ADD and ADHD as well as math anxiety and dyscalculia. She recently completed training in the Wilson Reading System and uses a variety of programs including Lindamood Bell and Seeing My Time to help her students be successful. She also recently received her professional membership in AET.
Jennifer believes that all students, regardless of prior effort or challenge, can learn to be successful in school and beyond. She hopes that through her work as an educational therapist she can support students in becoming lifelong learners who are able to advocate for and believe in themselves.
---

Ann, ET/P, M.A. is a life-long educator, and has taught groups from kindergarteners to working adults. Ann has developed specialized expertise in the very challenging, highly-specialized area of providing educational therapy to children with dyslexia, ADD/ADHD, and moderate-high functioning students with autism.
Early in her career as an educator, Ann earned a Bachelor's degree in Psychology, from Cal State Northridge, with honors, and went on to earn a Master's degree in Organizational Psychology from Claremont Graduate University. At first, Ann applied her skills to training employees at prestigious financial institutions and healthcare companies.  After the events of 9/11, however, Ann was moved to obtain her elementary teaching credential and has been teaching children ever since.
For the next 12 years, Ann served as an extremely popular classroom and resource teacher. She worked with a wide range of students who were considered both special needs and gifted, while simultaneously raising her own special needs and "twice gifted" children.  Her experiences as a mom and teacher led her to appreciate both how much children with learning difficulties may suffer stigmatizing effects, and how far behind they tend to lag behind their peers.
Ever the problem-solver, Ann decided to "be part of the solution" and pursued a Master's degree in Educational Therapy so she could directly help struggling students achieve their potential. She completed that rigorous, multi-year graduate program with distinction while working with McGraw-Hill's educational division, training teachers to best use state-of-the-art classroom resources.  Ann also received extensive post-graduate training in several prominent literacy programs, including Lindamood-Bell's Seeing Stars and Visualizing and Verbalizing.
Working with students is a "labor of love" for Ann. She takes particular pride in sharing her educational philosophy with them: "Mistakes should be embraced and celebrated — making mistakes is how and when we learn."  Ann believes that students prosper in safe, warm, rewarding environments, where they learn to "fish" for themselves and face future challenges independently.
Ann has been helping students at Child Success Center since 2018.
---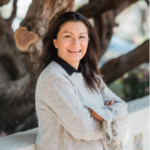 Beatriz, ET, knows the way to help students succeed is to encourage them and help them believe in themselves. She worked in a private, progressive, non-secular elementary school for over 25 years, where she taught Developmental Kindergarten through 3rd grade students. Her objective is to provide an excellent learning environment and help students increase their academic skills. She earned her Early Childhood Education certificate from Pasadena City College and holds a Bachelors in Social Services from the University of Phoenix. Beatriz recently completed her certificate in Educational Therapy through UC Riverside. She is trained in the Lindamood Bell instruction for reading and comprehension  program.
---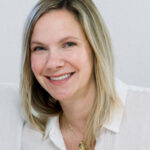 Schuyler (pronounced Skyler), M.A. Ed, began teaching straight out of college and quickly discovered a passion for working with struggling learners, eventually leading her to the field of educational therapy. Schuyler attended Pepperdine University where she received a degree in elementary education, and later attended Loyola Marymount University where she earned a masters in Child and Adolescent literacy. She has continued to expand her knowledge and practice both through her work with children and continued education. After ten years of teaching kindergarten, Schuyler developed the educational therapy program for an independent school in Los Angeles. At the end of 7 successful years, she passed on the program, and began working with children in an individual setting. She is both Nationally Board Certified in literacy and as an educational therapist. Over the past 17 years, Schuyler has continued to learn more every day about how children learn, and what can be done to better help them grow, progress and achieve their full potential.
---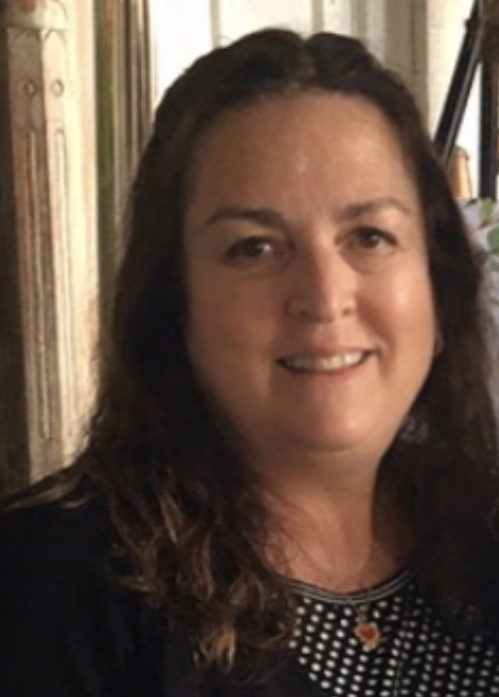 Nicola, ET, was born in South Africa and moved to Los Angeles as a high school student, with a childhood dream of becoming a teacher. Her training began at UCLA as an elementary school teaching assistant. After receiving her Bachelor's degree and Multiple Subject Credential, Nicola started teaching in the Culver City Unified School District. It was during that time that she received her Master's degree in education from Pepperdine University. After realizing how much she enjoyed working with children in small groups or one-on-one, Nicola went on to receive her Educational Therapy Certificate from CSUN. After over 30 years in education, Nicola continues to love working with students and learning new ways to meet the needs of each individual child.
---
SaveSave
SaveSave