Why Your Child May Need Educational Therapy
How Educational Therapy Helps a Child That is Struggling to Learn?
We all expect and hope that our child will have a love of reading and learning. It is heartbreaking for a parent to see their child struggling to learn. Often, however, a parent is uncertain what is getting in the way of their child's ability to learn. After all, children are natural learners, right? Yes…and no.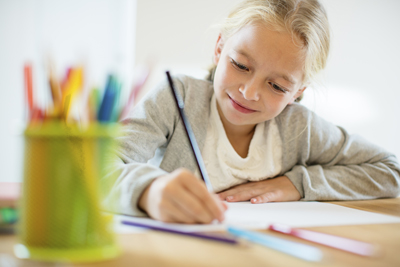 In the very early years from birth to 3 years old, a child's learning rate is the fastest of their lifetime. As a child grows older, however, he may find himself in a learning environment that doesn't necessarily suit the way he learns best. While it may be natural to learn, not every child learns in the same way. If a child's learning style is not recognized and difficulties in learning are not addressed, as he falls behind his peers the child can lose confidence and self-esteem, which will in turn further decrease his desire to pursue learning and may result in behavior issues. Early intervention is key and it is vital that the child be given access to a safe space to gain insight into their own particular way of learning and develop the skills needed for successful learning.
Educational therapy provides personalized remedial instruction to a child with learning and attention challenges that may be connected to root causes such as dyslexia, dyscalculia, dysgraphia, ADHD, executive function deficit, and language, visual and auditory processing issues. Other circumstances to take into consideration might be a child's regulatory system, sensory experience, emotional involvement, social connectedness and reciprocity, executive functioning, attention, and frustration tolerance. Educational therapy demystifies learning problems, enables a child to build underlying learning skills and stimulates a child's self-awareness of his strengths so he can use them to his best advantage to overcome or compensate for areas of weakness.
We continue to learn our entire lives. Learning and attention issues don't go away, but educational therapy will teach your child new learning strategies that will help him improve concentration, memory and attention, and be a more successful, self-confident and efficient learner in school and all through his life.