The SPARK Program
The

SPARK

Program

 

Igniting reading & spelling brain power!

An individualized program taught by a reading specialist, designed to ignite the fire in reading. We will light up & turn on your child's reading and spelling brain power.
The individually tailored protocols draw from evidence-based reading programs that will provide your child with the foundation they need for reading, spelling, & reading comprehension. When the prescribed protocols are diligently followed, The SPARK Program has a 100% rate of success in raising a child's reading level by one grade.
Individual sessions
Parent materials provided
Individualized at home support
Grades: 1-5
When: Starting the 3rd week of June 2017, upcoming days and times to be announced.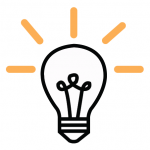 Call CSC for more information – 310.943.2258