Kindergarten Enrichment Camp – Program Details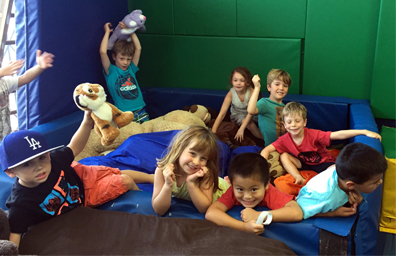 One of the greatest challenges of a young child's life is the transition from preschool into an elementary school environment. The summer marks the end of an era and the beginning of their relationship with learning. Many aspects of kindergarten are new for your child. The school is bigger, there is more time sitting at a table, more focus on letters and numbers, more time involved with handwriting, more time listening and a lot more structure. The days are longer and there is often more independence required.
Results-Driven Program Prepares Kids with the Skills Needed for this Big Transition
To prepare kids for their new challenges, Child Success Center offers Kindergarten Enrichment Camp every summer. The camp not only teaches and prepares children for kindergarten, but they have a blast, too! Presented as individual weekly "camps" or a 2-week session, campers – in a small group – will spend over 20 hours a week involved in activities designed to help them develop the skills needed to excel in kindergarten. The program helps children develop confidence when taking the first steps toward reading, writing, attending to a new routine and making new friends. CSC's huge gymnasium is turned into a fun learning camp with swings, a trampoline, a climbing wall and monkey bars to take children on an adventure while building up their kindergarten skills.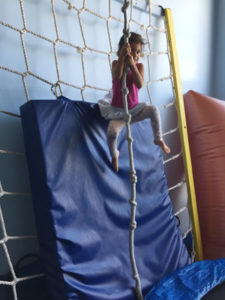 Program Details:
2018 Start Dates: July 23, July 30 & August 6
Times: 8:45 a.m. – 1 p.m., Monday through Friday
Cost: $574.00 per week. *Early bird special honored until April 1 – $495.00.
Enrollment: Call the Child Success Center – 310.899.9597.
> Is Kindergarten Camp a Fit For Your Child?
Summer 2017 Camp Update:
"Campers at CSC's 2017 K-CAMP thrived during social and learning instances in our sensory gym and classroom-like environment throughout the three weeks of camp! Campers delved into social learning and pre-learning academic constructs in preparation for their upcoming school transitions. K-Camp used mindfulness-based practices to create a grounded environment and facilitate positive, successful social experiences. Through a social thinking lens, we explored group dynamics, practiced transitions, developed skills to monitor changes in the environment and each camper added skills to their toolbox for attending and listening with their whole body. With the group dynamic evolving and moving towards a socially attuned place, each camper was open and ready for learning, sound/letter activities, rhyming, handwriting and many other academic endeavors. K-CAMP's social-emotional, whole-child approach laid the foundation for each camper to access all areas of learning in a rewarding, enjoyable way." ~Camp Teacher Shelby
Parent Testimonials:
"My daughter just finished up kinder camp at CSC. I can't say enough nice things about Shelby who taught the camp. The staff is all kind and proactive. I'm so glad we found the CSC."
"I can't say enough about K-Camp. My daughter attended K-Camp for two weeks and it gave her exposure to early literacy and numeracy, as well as provided a structured day that really prepared her for the kindergarten transition. As a parent, it gave me peace of mind that she would be ready to take the next steps."
"My son had the best week at the Kindergarten Readiness Camp with Shelby. He is starting Kindergarten in September after completing a year of TK so it was the perfect refresher midway through summer. The camp focused on academics but also social interaction, self-regulating, transitioning and much more. My son said they played fun games and he loved taking breaks and playing in the gym. For a boy who doesn't love doing table work he said it was the best camp! I could not be happier."
SaveSave